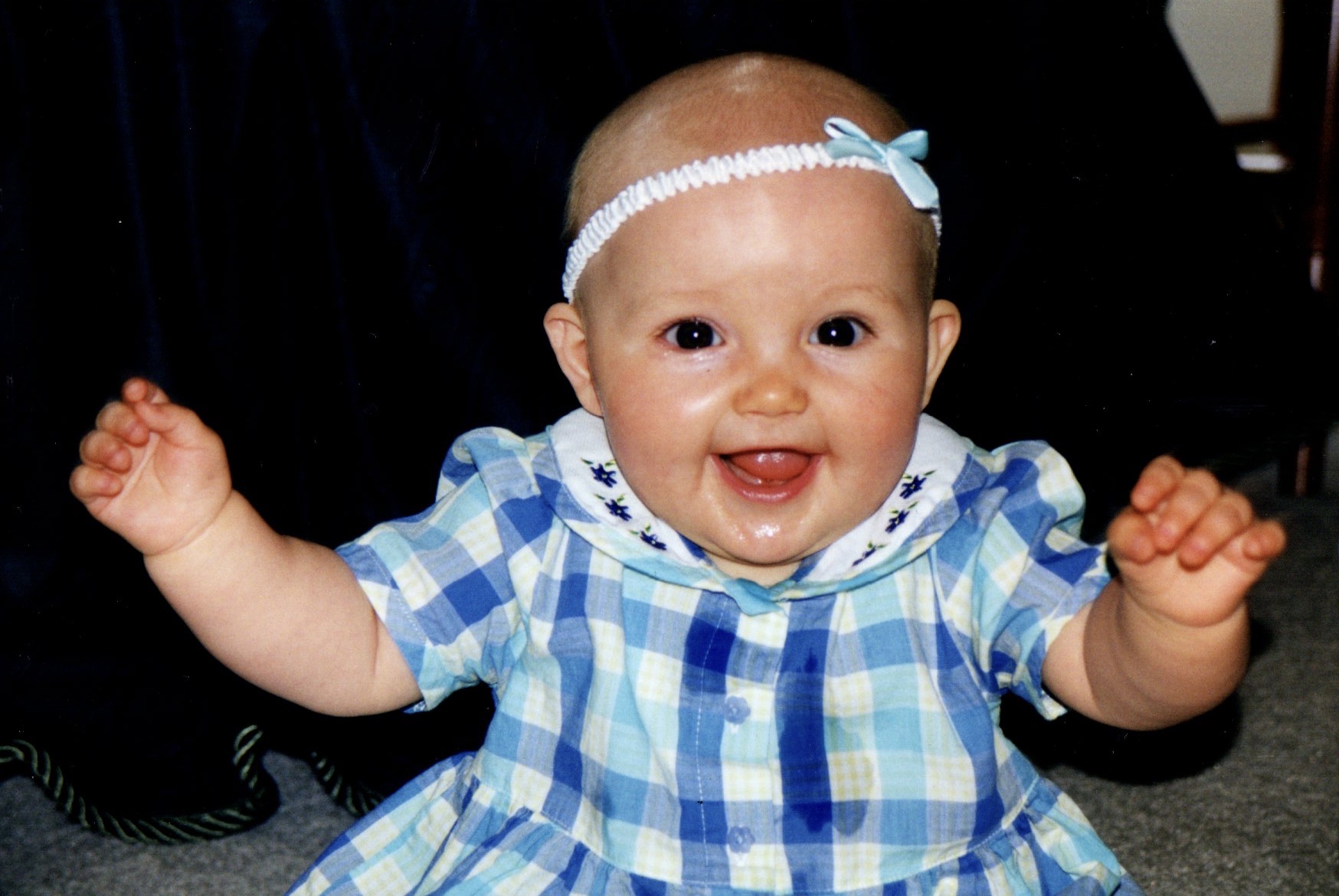 Becca Boo 
I am missing her terribly.   It was a blast to have her undivided attention for two weeks while we traveled to Europe this past spring.  But upon our return, she went directly to camp Timberline  in Estes Park, CO. where she is working all summer.  She gets one day off per week and except for that, has no cell coverage.   Hoarse from a week spent with a cabin full of 8 year old giggly girls, she called today.  Even though working hard, she is having a blast.   She has to work with many other counselors.  And spends a lot of time guiding campers to Jesus.  What a great experience.  But I'm selfishly missing her.
She sent me this picture and my heart literally skipped a beat. SHE IS SO MUCH LIKE ME. This would be a meal I would choose. Camp food is not her fave. So on her days off she seeks out whole and fresh.
Grace
Becca reminds me often of God's grace.  An unexpected gift.  She even graced the planet at a grace filled time.  She was born six weeks before Ian's first and scariest brain bleed… Scariest because we didn't even know life or death or the diagnosis for over a week.  We would learn that Ian's cavernous hemangioma is not only rare and impossible to preventatively treat, it is extremely familial.  (doctors suspect either Doug or I have it even though neither of us have ever exhibited any symptoms nor have we ever been tested– a fact that confounds them).  Had we known this information before I was pregnant with Becca, we may not have gone for baby #2.  God knew this and took away that difficult decision.  Grace!
More Grace
From the start, she was "the easy one." Straight forward labor.  Apgar score of 10.  Always, always smiling.  Beating the bell curve at every milestone.  In this baby picture, she even had a blocked tear duct.  Her eye would get goopy and crusty and irritated.  But even that wouldn't dampen her smile.  Grace!
Still more Grace
This past fall, while Ian and I were living at Craig hospital in Denver, she flew in for Christmas. It was a wonderful diversion to have her around. One afternoon our whole family went to see the movie 'Wonder'. Wonder is about a young boy Auggie, who has a very deformed face from birth. After many surgeries and health challenges throughout his young life, he goes to a public school for the first time. (Highly recommend!) The movie was especially poignant for me because of the fresh reminder of "the other kid" Via, Auggie's sister. Rebecca is our Via. The other kid. She accepts the role with grace. From the start, even if no fault of his own, Ian required more. More attention, more parenting, more discipline, more doctors appointments, more school communication, more meal planning, more strategies and yes…. more grace.
After the movie, I gave her a tearful hug.  "Becca, I am sorry.  I did my very best.  You got as much of me as I had to offer."   She replied with reassurance, "you did just fine."  And you know what… I did.  Because God filled in the gaps.  Grace!
Her real faith
Becca, seemed ready to fly at 14.  Always pushing her independence.   This fall she will be a Junior at Baylor University.  Pinch me.  She studies Speech Pathology   (a major she chose after discovering the profession when Ian needed speech therapy help after his 2nd surgery)   She is the adventure girl, a let's participate in everything girl, a live life with gusto girl.  I just love her spirit.   At 20 years old her faith is real.  She lets me know what to pray for.  And it's real stuff!  Grace!
Real siblings
Last summer when Ian was recovering from his 3rd brain surgery, she knew he was feeling stir crazy at home.  On her own volition, she planned a road trip for the two of them.  They adventured, played music, took pictures, and didn't kill one another.  What I find most remarkable is the fact that she treats her brother exactly the same.  No kid gloves.  Ian and Becca are siblings.  Siblings that argue, and pick on one another, and push each other's buttons.  No one makes Ian feel normal quite like his sister.  Grace!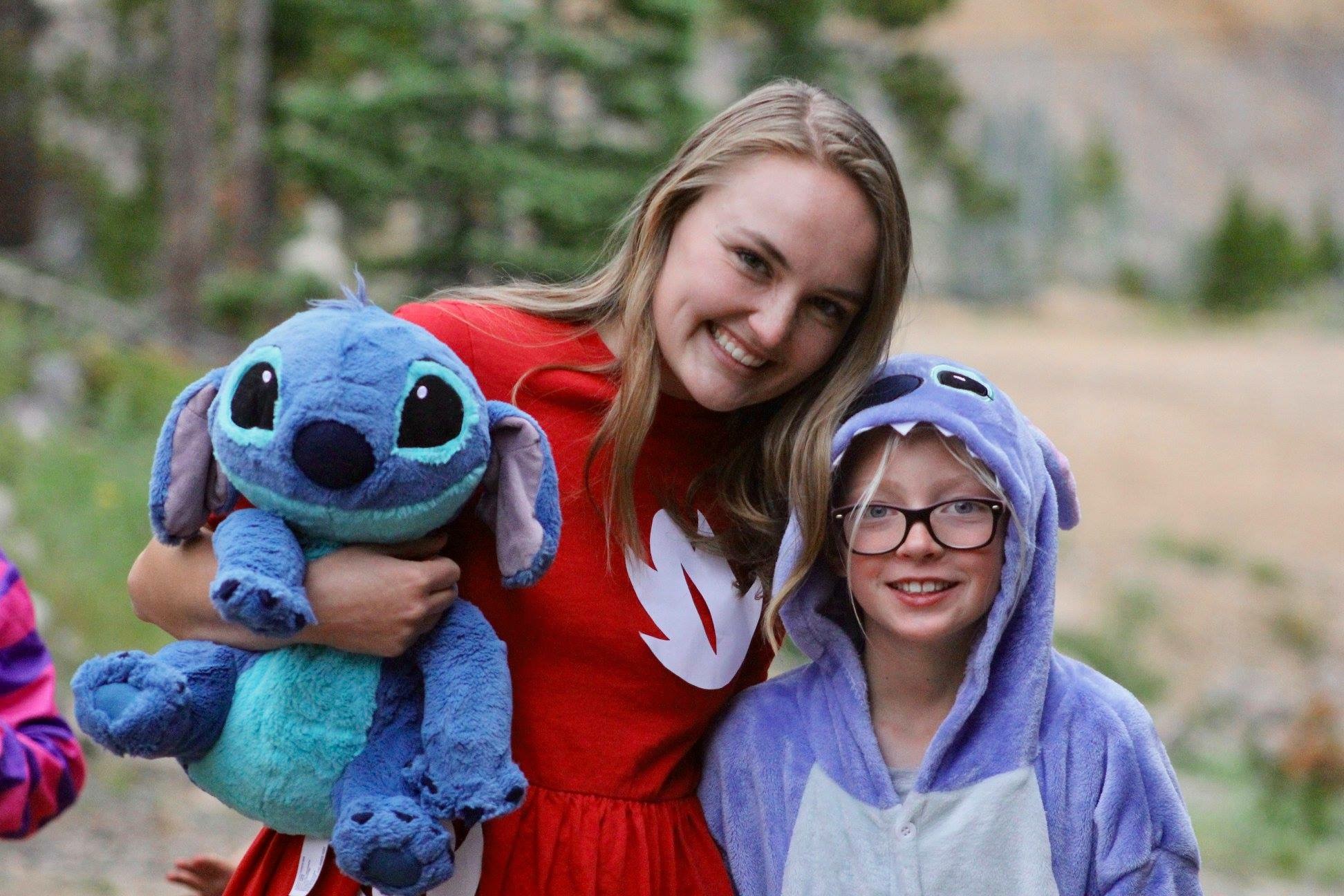 Here she is at Camp Timberline dressed up as Lilo and Stitch. Having fun and being a fabulous role model. Grace!
Yes I miss her. But I will be fine because she is where she needs to be. Grace!
Thank you Father for the gift of grace that is Rebecca.  I am grateful that you captured her heart and have intervened in her life.   I agree with 3 John 1:4.  There is no greater gift.
3 John 1:4 I have no greater joy than to hear that my children are walking in the truth.
#GodsGotThis, Debbie Hucke