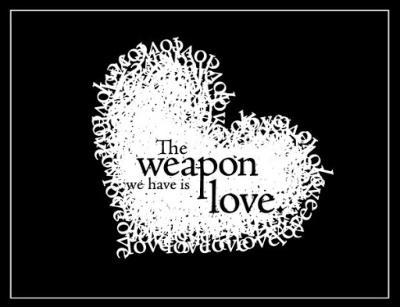 The Email…
Early in Ian's recovery, I received a shocking and hurtful email.  (the email came from someone I'll refer to as Jane)  I guess I kind of asked for it. Jane wrote in response to my request for honest feedback to my blog.  It is true, I really wanted to know what readers thought. Really!
Really is a frequently used word in our home.  Spoken to the towel on the bathroom floor, again… REALLY?!  Gestured to the bad driver who just cut me off, REALLY?  Said to another incorrect hospital bill… REALLY?!    The word really is most effective when used with an extra measure of disdain.
Misunderstood
Without going into detail, Jane wondered why she was compelled to read my blog because "most days she wants to scream" due to my complaining.  She went on to describe her life of sadness and misery and told me that she prayed for a miracle too, but didn't get hers.  The excerpt that I've been unable to shake… "you wanted a miracle and you got it and now you're not happy with it"  Reading it, honestly, took my breath away.  And a "REALLY!?" seemed  completely insufficient.
Count to 10
I fought the urge to hit reply with anger. I counted to 10, prayed for the sender and for grace and wisdom. With care, I typed what I thought was an appropriate and gracious reply.  I even asked Doug to read it before I hit send. That should be the end of it.
I've tried to move on … but her scathing words linger.
The Log in my Eye
Then… I read an excerpt from a well known author. She offered a sneak peak to pre order her latest book; inspired by what she refers to as her season of hardship. Intrigued, I read further. Her 11 yr old daughter broke her arm and wouldn't be able to compete as a gymnast anymore.   I haven't read the entire book, but that was the preamble to her family's hardship.  I found myself saying REALLY?!   
How dare I?
The timing was no coincidence. As if God used a two by four to dislodge some desperately needed understanding…  With little thought, I was judging the pain and circumstances of someone else. How dare I? Apparently, the voice in my head told me that I was the self appointed judge to all suffering. With some fresh awareness, my heart softened for Jane. She has had to endure a lot and I cannot imagine.
To state the obvious…. PAIN IS PAIN.  To judge another's pain serves no purpose.  And to compare my pain to your pain serves no purpose. In spite of sincere effort, understanding another's pain fully, is impossible. With compassion, we can try empathize and understand, but our efforts are never comprehensive.  Only God can perfectly understand. Still, and most importantly, in the midst of pain and suffering whether big or small God is present, but so is the enemy.
Hurt people, Hurt people
Consider this truth… hurt people, hurt people.  If you're human, I suspect you can relate.  I know I am guilty. I am hurt, and then, without realizing it, I project my hurt onto someone else. With a sharp tongue or an inpatient gesture, I've nurtured satan's playground. Because the time it takes to heal always takes longer than the initial hurt, satan has an advantage.  Without relying on the power of God, conditions become fertile for more fall out and more people to be hurt.  And just like that, the enemy has settled in and made himself comfortable.
Our Greatest Weapon
Convicted and with heightened sensitivity, I've been convicted to pray for Jane.  Instead of acting on my hurt, my weapon of choice is LOVE. 
How about you? Can you identify a Jane in your life?  May I recommend you ask for help to see her as God sees her, created in His image and beloved. As your heart softens, the enemy loses his grip. Love wins.
Love is a powerful weapon, our greatest weapon. And LOVE's aim is perfect.  REALLY!   
For His Glory,
Debbie Hucke