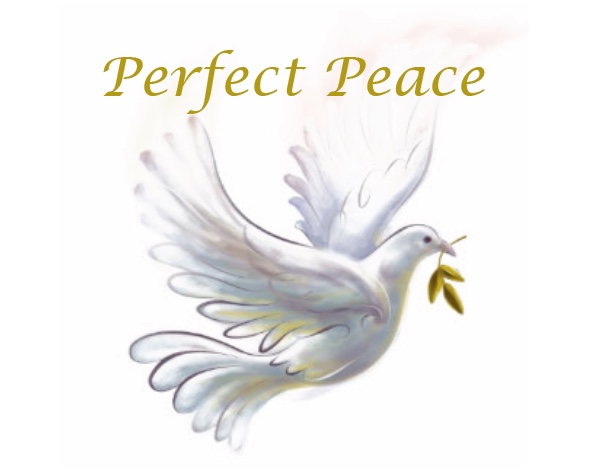 I WAS WRONG
I write that bold heading with absolute jubilation.  Seriously.  I have never ever in my life been so sure I was right and so delighted to find out I was wrong.
Exactly eight days ago I began to notice some physical changes in Ian.  His walk seemed less steady and he would place his right foot instead of a heel-toe step.   At first I didn't think much of it. But it did put me on high alert. Later I noticed other things.  Each small change alone, I reasoned, could be little cause for concern.  But putting them all together, seemed to warrant further investigation.
Next steps
I called my contact at UNM Hospital.  Careful not to overuse my personal expedient access, but it was justified.  After speaking with Corrine, the personal secretary to the department head, she asked more probing questions and concurred.  Not only was a prompt appointment needed, she arranged an MRI to happen in advance.  When you're a frequent flier and have had the neurosurgery notoriety of Ian, you do get the red carpet treatment.  And for that, I'm grateful.
This brewing nightmare was born and died in a matter of eight days. Perhaps because the time was so concentrated, like a beacon, those eight days were jam packed with practical insight from the Lord. Almost like a one week refresher course, it feels like the difficult eight days were a Christmas gift from Him.
Here's what I learned from my one week refresher…
Staying Connected is the best defense
Jesus, my constant companion, and I were already tight.  With lots of consistent time spent in the past months, I know Him and trust Him.  When this new crisis hit, I was especially grateful to avoid wasting precious time getting reacquainted.  It was as seamless as if He was living inside me.  Ha.  He was and is living inside of me.
Just as any relationship requires maintenance, so does a relationship with the Lord. It seemed as if my timing to get my oil changed and tires rotated was the ideal preparation for this latest storm.
You CAN get better at living with uncertainty.
In a heartbeat, I found myself re-visiting that same place of uncertainty and fear. As if I was a longstanding member, those familiar friend-like enemies met me at the door and showed me where I could hang my coat and settle in.  They pointed to the first room, imagination.   This was the room where you entertain thoughts, think of worst case scenarios, fantasize news that doesn't exist.  Oh yes.  I remember this room,  the hand wringing, the nausea, the powerlessness, the fear.
Amazingly, in almost a constant state of prayer, I didn't settle in. As the thoughts entered my mind I would douse them with scripture, like a bucket of cold water on glowing embers.
Philippians 4:8, a favorite verse I know by memory, became my mantra.
Philippians 4:8 8 Finally, brothers and sisters, whatever is true, whatever is noble, whatever is right, whatever is pure, whatever is lovely, whatever is admirable—if anything is excellent or praiseworthy—think about such things.
Enduring the meantime
The wait with uncertainty is often immobilizing. To combat that, I focused my energy on two main things.
Jesus please encourage me     As I tried to go on with life refusing to imagine another Christmas in the hospital, I asked Jesus to encourage me.  Then it was my responsibility to notice and credit him.

While picking up Ian's room to vacuum I found a business card from City Lights Church.  (a ministry on UNM campus that I wasn't aware Ian had any connection with) . Thank you Jesus.

Ian was especially kind and cooperative .  Thank you Jesus.
I was gaining confidence that Ian was getting no worse.

Jesus keep me vigilant to what I need to do.

Corinne, the nurse, instructed me to go to the ER if I saw any further decline.  That's a lot of responsibility.  Jesus please make it obvious.  After praying that prayer, I believed He would answer and was no longer paralyzed as a watchdog.
Ian's MRI was scheduled for Sunday.   The Lord reminded me of Ian's metal nose ring and the no metal requirement of MRIs.   We stopped by the piercing place before the MRI to remove it temporarily.  Amazed by my own clear thinking to remember this important step, it had to be Jesus.
Perfect Peace in the Meantime
In the place of uncertainty we think the only thing that will bring us peace and comfort is resolution to our situation. In my experience, the crucial detail is to stay close to the Lord. Our human tendency is to strive for peace and comfort. But peace and comfort aren't solutions to seek. Instead, when we're close to the Lord, they're by-products we'll reap.
Isaiah 26:3 3 You will keep him in perfect peace,
Whose mind is stayed on You,
Because he trusts in You.
God has the final say
On the fateful day, I felt completely helpless, but amazingly at peace.  Don't get me wrong… I was very eager for our appointment.  I wanted to know and yes, I suspected a brain bleed.  All the signs pointed to that.  Two times prior, it was my hunch that brought us to the hospital at the right time.  The nurse concurred.  Even Doug and Ian who thought I was crazy at first, were eager to know the results too.
"The MRI looks stable."    To me that statement was a bigger gift than a brand new lottery dream home.  Seriously, I was stunned.
The thorough conversation with Dr. Chohan that followed was useful, but certainly anticlimactic. Why the decline? Could be all kinds of things… lack of brace wearing, (the new one arrives Friday), lack of exercises, even tiredness. Dr. Chohan was confidently not concerned. He recommended some additional appointments to reconnect Ian properly to resources here in Albuquerque.
God's Kindness
Not only was our news the best possible news. But I felt a bit like doubting Thomas. You remember Jesus' disciple that wanted to see the nail holes to believe.
Without having to ask, "Seeing is believing" Dr. Chohan said. "Let's look at Ian's MRI." It was unnecessary, but an extra measure of kindness. We saw Ian's previous bleeds, the scar tissue from previous surgeries and all the boring, gray brain matter that looked…. BEAUTIFUL.
My eyes were wet. I apologized for my panic. Dr. Chohan quickly validated me. "Don't ever hesitate," he said. "In my years of experience, I have learned to trust the Mom. You did the right thing."
Dear Jesus. I am soooooo very thankful to be wrong. Thank you seems inadequate. But thank you. With your help we got through this.
Psalm 18:1,2 1 I love you, Lord; you are my strength.
2 The Lord is my rock, my fortress, and my savior;
my God is my rock, in whom I find protection.
He is my shield, the power that saves me,
and my place of safety.
Just like the old hymn says… I need Thee, O I need Thee; Every hour I need Thee; O bless me now, my Savior, I come to Thee.