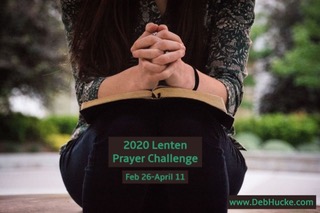 Week 2, 2020: Days 5,6,7,8,9,10
How is your prayer time going for Week Two?  Has your time being STILL felt more natural? Do you sense some continuity from one day to the next? Do you find that you're beginning to look forward to the time? What insights, A-HA moments, or revelation have you gained?  Has any verse in particular stuck with you all week? Please share with all of us.  Your progress becomes encouragement for another.
For me
Consistency is a game changer. Even though I write these devotionals and have been doing it awhile… consistent time with Him influences my day for the better. I know this FIRST HAND to be true and even still I go through patches of inconsistency. I have appreciated the accountability of walking through Lent with you all.
Nugget
My favorite nugget to share is from one faithful reader who learned about humility that she has never forgotten. "When my cousin and I were about 10, we were spending a week together at my house to enjoy the big County Fair activities. She had a habit of keeping her mouth open ALL the time and after being around her for a couple of days I was pretty sick of it. One day we were walking to the fairgrounds and I felt somewhat embarrassed just being with her. Finally I had had enough and told her WHY DON'T YOU SHUT YOUR MOUTH! I kid you not, the moment those words came out of my mouth a fly came in. It is a lesson I won't forget."
Housekeeping
If you're still having technology problems, I am sorry. Automated emails make this possible, but automated emails can cause issues too. If you DON't receive the daily email most likely it has gone to your spam. Check that first, if you still can't find it, please reach out.
For those of you who didn't receive the graphic of information regarding my talk on March 18…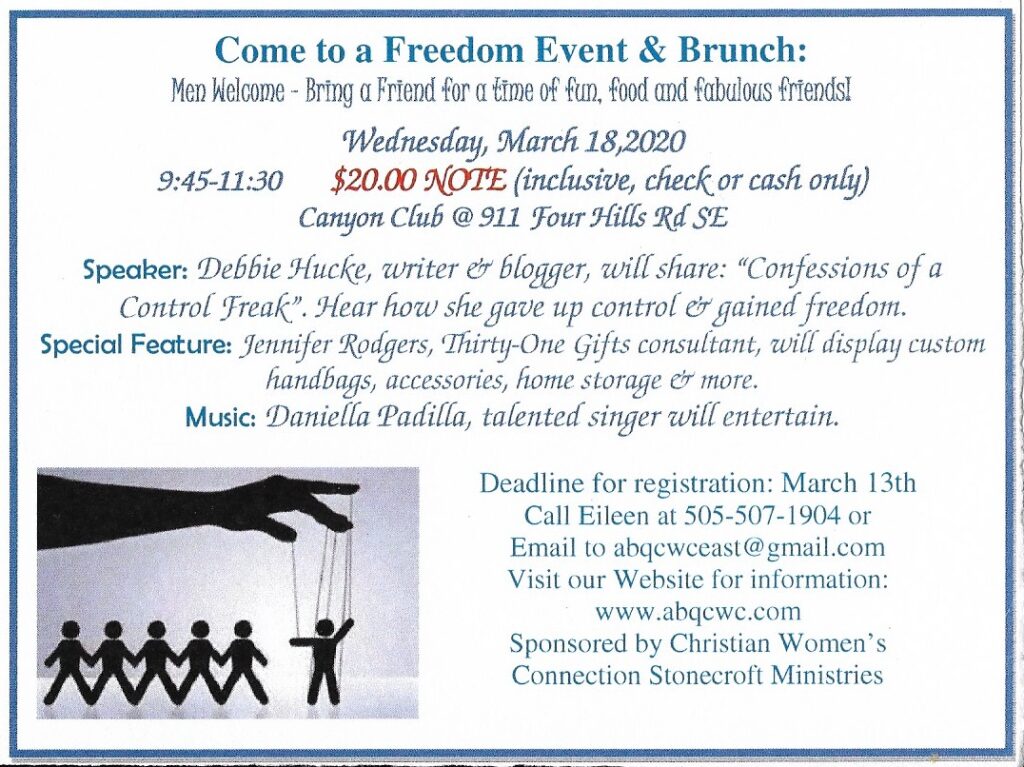 I love hearing from you…
To leave your comment…. simply scroll to the very bottom, beyond any other comments, and you will see a white box labeled… leave a reply. You write what you'd like in the box then hit the gold tab (this color) that says POST COMMENT.
May the Lord richly bless your obedience to keep your divine appointment.
For His Glory, Debbie Hucke