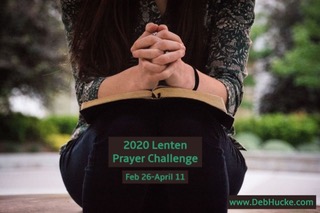 Daniel 6:10 "When Daniel knew that the document had been signed, he went to his house where he had windows in his upper chamber open toward Jerusalem. He got down on his knees three times a day and prayed and gave thanks before his God, as he had done previously."
Daniel learns that anyone caught praying to someone other than King Darius will be thrown in the lions' den. Imagine… your frail mother or your compromised immune system child, or YOU are thrown into a room full of coronavirus sufferers to get just a sense of Daniels fear.
Daniel goes home, non-secretively, throws open his windows and prays anyway.
God, do something
Could I have been so brave? If it had been me, this would have been my tone… God, DO something already!
But not Daniel. He got down on his knees, prayed and gave thanks to the Lord, as he had done previously.
I'm willing to bet that is a contrasting picture of how most of us would react. But let's learn from his example.
Gratitude is habit forming
It is clear from the scripture that gratitude-filled prayers were Daniel's custom. In his crisis, Daniel did what he always did. His love, trust and consistent prayers didn't just kick in from his foxhole. This habit was already established. And this practice likely felt very natural.
Gratitude fights fear
The way I see it… Daniel's thankful heart seemed to help him combat fear. The story never mentions that Daniel tried to hide. He didn't freak out because his circumstances were out of his control. He didn't agonize over a solution or demand understanding. Instead, He prayed where anyone and everyone could see. Daniel wasn't daring God by doing something stupid. Daniel, trusted God completely and turned to Him in the midst of his crisis.
Our crisis
This pandemic, this "fluid situation" that our country, and our world, is experiencing right now is unprecedented. Maybe fear is not your dominant emotion. Perhaps like me, you're annoyed or frustrated because of the forced abrupt changes to your plans.
Be thankful anyway
But, during lent what better time to take our cue from Daniel. Let's be thankful anyway.
Me First
Ian flew to Denver today SOLO (for the first time since his brain injury) to meet his friend Malik for a few days for spring break. This… adds to Ian's miracle count. I'm grateful that the trip could still happen. And, surprisingly the airport was dead, even no line at security, making it much less overwhelming for Ian to find his way.
Your Turn
In the midst of this worldwide mess, what are you thankful for?
Dear Sovereign Lord, So much about life right now is out of our control. But we know it is not out of Your control. Father enable us to rest on that truth so that our minds are free to realize all there is to be grateful for. Amen.
I love hearing from you…
To leave your comment…. simply scroll to the very bottom, beyond any other comments, and you will see a white box labeled… leave a reply. You write what you'd like in the box then hit the gold tab (this color) that says POST COMMENT.