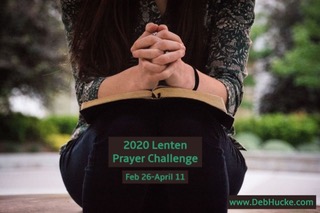 Our world continues to be impacted by Covid 19 and changes DAILY. I have lived through more than one crisis. I'm sure you have too. But this one is unique, for sure. This pandemic is hitting every one of us uniquely but at the same time. It is MY crisis, YOUR crisis and OUR crisis.
God Never Changes
It goes without saying… NOW is the time to rest in the knowledge that our Sovereign God NEVER changes.
Hebrews 13:8 Jesus Christ is the same yesterday and today and forever.
Perseverance
This past week, while dealing with my own stresses this pandemic has caused, I was reminded of the perseverance required in suffering. In my experience, it is a skill that is developed and refined in the crucible of life. And at this time, every one of us is forced to hone that skill.
I continue to marvel at the timeliness of Lent. As christians, we pause during Lent to reflect and prepare for Easter. During lent, we also, to some degree, replicate Jesus Christ's sacrifice as we withdraw to the desert for 40 days. 2020 seems to be a forced Lent, does it not?
Encouragement
Suffering is never fun. But today I encourage you with my favorite truth about suffering. Can you guess what that is? Wait for it…
IT ENDS.
Suffering ends. It did for Christ and it does for us too. This pandemic will leave devastation in its wake, but it too will end. We can't know exactly when, but uncertainty is the primary ingredient the Lord uses to build our trust. But we have assurance that suffering ends. That is the promise of Easter.
More Encouragement
Virtual Choir — It is Well This link takes you to a video of a Virtual cell phone choir. You may have to endure a few ads, but I promise you'll be blessed.
I'm Scared — Author Unknown
Me: Okay, God, here's the thing. I'm scared. I'm trying not to be, but I am. God: I know. Want to talk about it? Me: Do we need to? I mean, you already know. God: Let's talk about it anyway… We've done this before. Me: I know, I just feel like I should be stronger by now. God: *waiting patiently, unhurried, undistracted, never annoyed. Me: Okay. So, I'm afraid I'll do everything I can to protect my family and it won't be enough. I'm afraid of someone I love dying. I'm afraid the world won't go back to what it was before. I'm afraid my life is always going to feel a little bit unsettled. God: Anything else? Me: EVERYTHING ELSE. God: Think back to when your kids were very young. Remember the nightmares that would wake them at night? Remember when your son woke up and came running down the hall to your bedroom? Me: Yes. God: You were still awake, so when you heard him running, you started calling out to him before he even got to you… remember? Do you remember what you called out to him? Me: Of course, I said, "You're okay! You're okay! You're okay! I'm here." God: Why did you call to him? Why didn't you just wait for him to get to your room? Me: Because I wanted him to know that I was awake, and I heard him, and he didn't have to be afraid while in the dark hallway. God: Exactly. I hear you, my child. I hear your thoughts racing like feet down the dark hallway. There's another side to all of this. I'm there already. I've seen the end of it. And I want you to know right here as you walk through it all, you're okay. I haven't gone to sleep, and I won't. Me: *crying. Can we sit together awhile? Can we just sit here a minute before I go back to facing it all? God: There's nothing I'd love more.
Other Nuggets of Encouragement
I'm inspired and heartened to hear from several of you who offered to help with the anonymous people cited in Saturday's devotional. I'm working on that. Know that we represent a worldwide community adding to the challenge of connection.
Cheryle offers that her Christmas cactus that only blooms in December has bloomed this week, deciding her family needed some Christmas joy.
Anita shared from a David Boyd devotional, "Take Up Your Cross". She writes…"In times of a pandemic, etc. we usually cry out "Why Lord!" But the Lord would have us ask, "Lord where are you in this?" Always the answer is, "I am in the midst of your suffering. I am by your side. Just stay where I am."
I lost count of Ian's Happy Birthday texts that he reports was "prolly a thousand!"
Dear Heavenly Father, Thank you for this online community of Lenten Pray-ers. They have been an encouragement to me! Only you could have orchestrated Lent to coincide with our worldwide pandemic of 2020. May we continue to seek your face as we persevere. Sovereign God use this worldwide reset for Your purposes. Help us to see Your hand in this storm. Amen.
It's your turn. How is our Lord encouraging you? What is He teaching you? How can you see Him in this mess? To leave your comment…. simply scroll to the very bottom, beyond any other comments, and you will see a white box labeled… leave a reply. You write what you'd like in the box then hit the gold tab (this color) that says POST COMMENT.