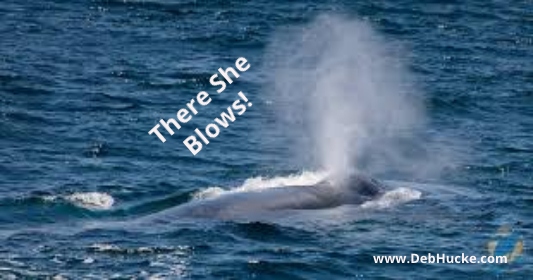 I dedicate this article to Doug who has taken the brunt of my bad behavior, and still loves me. "Love is hard. Love is seeing the darkness in another person and defying the impulse to jump ship." Ann Lamott
The Struggle
This pandemic has taken a toll. I noticed something was really off when I couldn't enjoy tennis. While on the court, unable to focus, my mind was writing an angry email requesting a medical exemption for Ian. (Our state now requires a mask whenever you leave your home, even during outdoor exercise.) And Ian has been enjoying, one-on-one, outdoor, socially distanced PT sessions, often the highlight of his day. In the Albuquerque heat, with a brain injury and a history of seizures, exercise while wearing a mask, in my view is lunacy. Something snapped when our governor mandated these tighter restrictions. I was mad— mad at her, mad at Covid-19, mad that Ian is so isolated that a PT session is a highlight, mad that I can't comfortably worship at my church, mad I can't travel, mad fall plans are disrupted. JUST MAD. Plain and simple.
Ashamed
When I mentioned my struggle, I was ashamed to learn that Doug has noticed this for awhile. Instead of saying something, he has been walking on egg shells to avoid the time bomb hoping he wouldn't cause detonation. Unfortunately, as is often the case with those we love, he was. And what was the evil thing he said to pull the pin? "Debbie, you need to let it go." Letting it go for a control freak is like opening a carbonated beverage after it's been shaken. It requires some guts, slow deliberate resolve and a place for the contents to spill.
For way too long I've been holding it together, pretending I'm ok. I force a smile, and go through the motions. The truth is… I feel guilty. My family is healthy, Doug is still working and Albuquerque provides a lot of opportunity to enjoy downtime. How dare I! Mark Twain was onto something. "Anger is an acid that does more harm to the vessel where it is stored than to anything onto which it is poured." After a long ugly cry, with the Lord's gentle help, together we have examined the wreckage.
My explosion, while unpleasant, has been cathartic. And has forced me to STOP. DROP and ROLL. I wrote about this before in my article… Surviving the Wilderness. And I've revisited my own advice.
1. STOP for some perspective
Look around. Consider our surroundings. Where are we exactly? You don't need me to point out the fact that in 2020 "we're not in Kansas anymore." The terrain is treacherous, the horizon blurred and the path uncertain. Yep… unmistakably, we are in the wilderness. I have been here before. And pretending it's not the wilderness is not only unhelpful but also disorienting. Perspective is critical.
2. DROP to your knees to pray
I am rarely at a loss for words. But there are times, many times, when I don't know what or how to pray. On those occasions, I often read the Psalms for comfort. If you haven't discovered lament, perhaps now is the time.
The definition of lament is… "a passionate expression of grief or sorrow." And that is what I've needed. I can relate to Davids lament in Psalm 13.
Psalm 13 — A lament of David
1 How long, Lord? Will you forget me forever?
How long will you hide your face from me?
2 How long must I wrestle with my thoughts
and day after day have sorrow in my heart?
How long will my enemy triumph over me? 3 Look on me and answer, Lord my God.
Give light to my eyes, or I will sleep in death,
4 and my enemy will say, "I have overcome him,"
and my foes will rejoice when I fall. 5 But I trust in your unfailing love;
my heart rejoices in your salvation.
6 I will sing the Lord's praise,
for he has been good to me.
3. ROLL — Trust Him
This third step of survival in the wilderness can't be overstated.  For lament to serve a fruitful purpose, there must be a BUT.   (See Psalm 13:5)  But …I trust in your unfailing love.  Doug was partially right… I do need to let it go. I can't fix my wilderness.  I can't carry the burden of 2020. But it's more than just letting go. How do I resist picking it back up? Someone has to carry it. It's important I transfer control to the only One I can trust to handle it.  My sovereign Lord. 
Only when I allow Him to carry it, am I freed to take my eyes off of me. And that has been the most humbling lesson of all. During this strange time of isolation it has been way too easy to focus on ME, ME, ME. My selfishness stoked by anger, blinded me to everyone else out there struggling through their own treacherous wilderness.
Dear Father, I praise you for the truth of scripture. I do trust Your unfailing love. You have been good to me. Thank you for your faithfulness in spite of my forgetfulness. Not recognizing my surroundings, I had lost my way. Dependent on your grace and mercy, help me to be content to walk with you through this wilderness. Give me the strength to see beyond myself and gracefully endure. Help me to trust your sovereignty in all of it.
GodsGotThis, Debbie Hucke