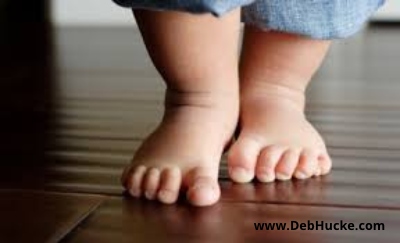 Recently my writing friend Michelle, asked me a harmless question. "What's happening with your memoir?" Unprepared, I choked out a lame response. Even though she graciously affirmed my babble, our exchange sent me on a quest.
Scavenger Hunt
It feels like I'm on a mysterious scavenger hunt and not exactly sure what I'm looking for or when I'll find it. In my angst, the Lord gifts me with a sense of His presence, His sufficient grace. We're on this adventure together, He assures me. Let's keep walking.
As most of you know, I started my blog over two years ago to practice my writing. Someday, I hope to write a book focused on God's faithfulness while walking through a deep dark valley. If your generous encouragement is any indication, God has blessed my blog effort.
Any successful writer will agree, a book project demands teachability, rejection and perseverance. Oh yeah, AND no expectation to make any money. Yikes. That's enticing, don't you think? Sign me up.
Why?
While on this scavenger hunt my mind has latched onto the question, why write?
In the midst of my muddled confusion I spontaneously attended my first ever writers conference. Delivered over zoom, it was easy to justify with no travel expense and a rich resource of recorded workshops to revisit. I have much more content to wade through, but so far I've been both inspired and humbled. The most exciting and intimidating step was a one on one zoom meeting with a real literary agent, Andy McGuire. On my computer screen, our session's countdown clock obtrusively appeared under his chin. With 22 seconds left he said,"I'll leave you with one question. Why? Why write, why a memoir, why this memoir? Blank screen. Zoom session ends. Abruptly.
ARGH
Don't you hate that? You get a strong nudge that you think is from the Lord and then blank screen. Silence. Loss of signal. No clarity.
I've learned that this writing gig is no different than life. It's about the journey, not the destination. I'm still on this scavenger hunt and I'm confident I'll learn a million lessons along the way. But while praying and searching, I'm reminded that my primary focus is obedience to Him. One baby step at a time. Answering the why question sufficiently may take a lifetime. This adventure is not about me producing a book. It's about the Lord's work in me to the end He determines.
Proverbs 16:9 In their hearts humans plan their course, but the Lord establishes their steps.
Putting a toe in the water
Who knows what if anything will come of this. But Andy thinks YOU… my current blog audience, are the ideal readers to offer quality feedback.
Would you indulge me for this first baby step?
My memoir idea covers a slice of condensed time after Ian's car accident, while many of you were praying. But, before that devastating blow, Ian sustained a lifetime of blows, and his complex medical history is critical to his story. I've wrestled with how to incorporate that context. Here it is in the form of a Prologue. Thank you for taking the time to read this first draft and baby step beginning. What do you think?
PROLOGUE
There it was in black and white– the Educational Diagnostic Evaluation report, the suggested road map for Ian's future. It didn't sound treacherous. As Ian's mother, I had a front-row seat during every single solitary bit of Ian's complicated medical history. But still, reading it in its comprehensive full glory took my breath away.
Ian Douglas Hucke has a history of multiple brain bleeds resulting from congenital cavernous hemangiomas.
October 1998 – 18 months old, first diagnosed as result of brainstem bleed
Presented as cooler right side, foot and leg
CHOP Philadelphia, Dr. Karin Beirbrauer.
Due to its dangerous brainstem location, no surgery.
Effect — slight residual right-sided weakness, ocular damage, strong vision prescription needed.
October 2000 — 4 years old, also on the brain stem, larger bleed
Presented as right eye locked in corner, exaggerated limp, and right sided weakness.
Dr. Michael Scott, Harvard Medical Center Children's Hospital.
High risk surgery attempted, but unsuccessful.
Effect – residual right-sided weakness, eye surgery to straighten eyes, stronger prescription.
October 2014 – 18 years old. New hemangioma in left hemisphere.
Presented as periodic seizures, often undetectable
Dr. Howard Yonas, UNM Hospital.
Required surgical removal of a left hemisphere large, cavernoma.
Effect — increased right sided weakness, foot drop and fine motor degradation, peripheral blindness.
May 2017 – 21 years old. New hemangioma in left parietal region.
Presented as depression, lethargy, visual impairment.
Dr. Chohan and Dr. Rex Jung, UNM Hospital.
An awake craniotomy removed a left parietal cavernoma.
Effect — No new cognitive or motor deficits.
August 16, 2017 – 21 years old, six weeks after previous surgery. Ian was hit by a car while crossing the street.
Presented as severe traumatic brain injury, shattered skull, crushed pelvis, fractured femur, broken shoulder, collapsed lungs, unconscious and in shock.

Severe damage to the left frontal lobe from left-sided intracranial hemorrhage and left subdural hemorrhage resulting in left-right midline shift as well as left and frontal and temporal lobe contusions.

UNM Hospital Trauma ICU emergency craniectomy removed a large section of skull to relieve pressure.

Induced coma status for six weeks.

EKMO lung bypass 9 days.

October 2017 – Air transported to Craig Hospital in Denver for acute brain injury rehabilitation.

November 2017 – Crainioplasty, surgery to reattach man-made skull implant.

This TBI injury and other injuries has produced significant changes in Ian's physical and cognitive functioning.
If you've managed to get through the historical highlights from the report, you will surmise that Ian, at 22 had endured five brain bleeds taking a cumulative toll, with five major brain surgeries. Unexpectedly, he survived a six-week coma. His rare congenital condition behaves unpredictably and future bleeds are possible.
As clinically sterile as words can be, the report was detailed and thorough. One hit would have buried most, but this included each of Ian's hits — hit after hit after hit with no end in sight. His young life would proceed based upon the recommendations in the document.
It made sense to me now. Why it took Ian's clinician, a gifted encourager, so long to send. And why she made sure to caution me not to show it to Ian. This could take the wind out of the most buoyant sail.
As I read through the entire report, almost detached from present reality, I wondered how the family of this young man, MY FAMILY, could even lift their heads in the morning? How could Ian, my spirited, handsome ginger, possibly bounce back again? How could I, Ian's mother, carry on with cavernous hemangioma uncertainty as the only promise to Ian's future?
The report was comprehensive and full of medical details. But the report was only that… information. It did not include all truth. Data comes at us to tell us what we are dealing with. Truth comes from God and helps us to process what we are dealing with. While the report provided necessary data, I have access to the truth that transcends it. This report is not the definer of Ian's future. Scripture is the truth we stand on.
After wading through the 14 pages, I stood up, indignant. "But you don't know us," I shouted to the wind! "You don't know Ian. We are still standing, vibrant and full of life, and with an unexplainable joy."
I pressed the thick report to my chest and looked up. "God, YOU have the final say. You are the author of this story. It's because of You that we are still standing as a living testimony to your perfect plan. It makes no sense to me, but I trust You. And as I've claimed over and over and over, this is Your fight. You've Got This." God's Got This.
Our family has endured much. But we stand firm. We proudly wear the scars of suffering and THIS is our survival story. I can't wait for you to read it. It's a story of perseverance, grace, joy and miraculous never-ending hope. And it's not over. This can be your story, too.
To God be the Glory.
Feedback Please
Imagine that you don't know me or Ian's story. After reading the prologue, would you want to read this book?
A lot of this history is tedious but important. What could I cut to make it more succinct without losing essential content. Does the bulleted format help?
Does knowing Ian's medical history add to what you know of Ian's story?
While on this scavenger hunt, I am grateful for any clues.
Debbie Hucke