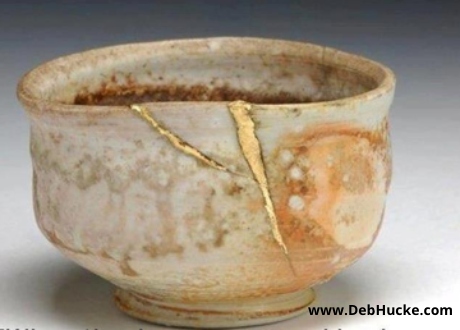 Like everyone else, our summer plans were hijacked. But the silver lining has been more time with my transitioning adult kids. Currently I'm road tripping with Becca (through parts of nine states in two days) from Albuquerque to Pittsburgh where she'll attend the University of Pittsburgh for grad school. She's excited for the new adventure and to live in a city. I'm delighted she's chosen an excellent speech pathology program in my home state and within a drive to my entire family.
Last week, with Ian's assistant on vacation, I helped him to close out summer semester. The surreal moment occurred when we submitted graduation paperwork for his FINAL semester. This, on the heels of digging through the old facebook posts from after his car accident for my memoir project. Even though in need of support, the stark comparison between August 2018 and August 2020 takes my breath away. With all of his deficits a bum hand, a leg brace, the inability to read well and a roadmap of scars…he looks more remarkable to me than ever.
Fragile, Weak and Precarious
And its a good reminder… we are all fragile, weak and precarious. Even though deep down we know it's true, we go to extraordinary lengths to deny it. We educate ourselves and strive to get ahead. We present ourselves put together and spiffed up for instagram and succumb to the messages that promise strength and indestructibility. Eventually, life gets the last word and proves the point. We humans are fragile, weak and precarious.
Unfair
While working on this article, as if timed for maximum impact, I receive two harsh reminders of the fragility of life and it's indiscriminate unfairness. I sign my name to the prayer vigil for a healthy fifteen year old athlete who faces spinal surgery to remove an invasive cancerous tumor. Unfair.
Gut-Punch
Then my fifty something former neighbor sends me a long text to apologize for being out of touch. After months of chemo, she's under a dark cloud while she tries to process her horrible lumpectomy results. To make matters worse, her heart is not cooperating which limits her ongoing treatment. Gut punch.
Jars of Clay
The image that comes to mind is a fragile, ordinary jar of clay like the one mentioned in the passage from 2 Corinthians 4:7-9.
2 Corinthians 4:7 But we have this treasure in jars of clay to show that this all-surpassing power is from God and not from us.
In this verse, we're the jar of clay —a common, fragile vessel prone to chips and cracks. And the treasure we house is — the gospel, the priceless power and presence of Christ.
Makes NO sense
The way I see it, it's like storing the Hope Diamond, worth about 350 million, in a dollar store plastic container worth less than fifty cents. CRAZY.
Because we vulnerable humans are so unremarkable, the contrasting power of God in us appears to be even more remarkable. Don't you get it? The vessel has nothing to do with it. It's the contents we draw attention to.
Brokenness is unavoidable?
2 Corinthians 4: 8 We are hard pressed on every side, but not crushed; perplexed, but not in despair; 9 persecuted, but not abandoned; struck down, but not destroyed.
To be a Christian is confounding and not all that logical. God is glorified through our weakness. Can you think of a time when you experienced the reality of verses 8 and 9?
In my view, the harder life gets, the more conspicuous Christ is able to be. I remember when things looked bleak for our family… "God, if you heal Ian I promise you will get ALL the credit." Silence. No immediate change. At the time it made no sense.
Look what God has done?
Let me be clear, God doesn't engineer the train wrecks in life. He doesn't cause cancer, or pandemics or car accidents. But God does make us breakable and places us in a rough and dangerous world for His light to be made evident. God is not interested in polished platinum pots. He prefers cracked pots and shines through our broken places. He doesn't put us on a pedestal, protected and hidden away. Instead, he puts us right back into life so people say wow… look what God has done.
Sometimes the greatest evidence of Gods power is not that we escape hardship but rather we endure it with grace and courage and dignity. And every time we get knocked around we get back up shining brighter.
Gilded with gold
Kintsugi or golden joinery is a fascinating ancient Japanese practice dating back to the 15th century. When something has broken or suffered damage, to aggrandize its history, they fill its cracks with gold which, they believe, increases it beauty and value. Don't you love that?
We should view people from that perspective. God does. Disability, a body ravaged by chemo, elderly unsteadiness– these are the broken people, the heros. Chosen even, to show off the beauty and power of Christ. Turns out in our effort to be strong and capable in order to make a difference in the world, we get it backwards. Ironically, our secret weapon is our fragility.
The Who's Who of Heaven
Consider who goes before us. Moses was a stutterer and a coward. Martha was worried. David was an adulterer. Abraham was too old. Noah was a drunkard. Gideon was afraid. Jonah ran from God. Elijah was suicidal. It looks like you and I are in good company.
Broken is the new BEAUTIFUL
For His Glory, Debbie Hucke