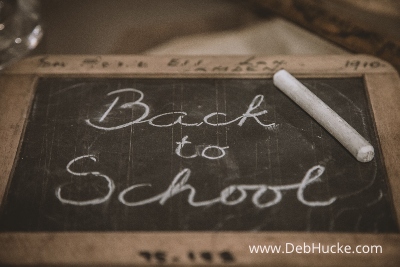 Thanks for your grace and understanding for no published article last week. It's true I was on vacation, but to be honest, there is more to the story.
While Becca and I spent 24 hours road-tripping from Albuquerque to Pennsylvania, I actually wrote a gushing account of God's protection for our "precarious" drive to Pittsburgh.
Precarious Drive
Precarious, because an hour into our two-day drive, the evil check engine light came on. This, after 600$ the day before, for a new gas cap, two new tires and a re-attached loose wire on Becca's 2015 Jetta.
Too committed to turn around, we decided it was probably nothing. And we did make it to Pittsburgh without giving the warning light another thought. With a smooth uneventful trip, my blog article was ready to go to print. God is so good.
Just to be Sure
To confirm our hunch though and to appease Doug, we took Becca's car to a dealer while visiting family in State College.
"We found 4 wires that have been chewed," the technician reported. "It appears you have rodent damage. The bill will be about $800." It would be funny if it wasn't so painful.
Grumbling
Now frustrated and grumbling, I attempted to edit the draft article to reflect an honest account. But somehow, in light of these new circumstances, God's provision felt less abundant, less protective, less good.
Had God changed? Of course not. But my feeling towards Him had.
Hebrews 13:8 Jesus Christ is the same yesterday and today and forever.
The God of our own Making
As I thought about new material for this week, nothing seemed more paramount than the lesson before me — my fickleness towards God. I'm confident it isn't just me. It's the crisis of our age. We love the God of our own making. A God who agrees with us and performs the way we think He should. A God we can manage and call upon only when needed.
No Faking Fine
The next phone call did me in. 7 more chewed wires and a nest complete with walnuts and hair. I pictured a possessed beady red-eyed rodent. The new amount would be $1229.
In the wake of costly rodent damage, there was no faking fine. I had lost my way when my gratitude to God was completely usurped by grumbling.
The Forty Year Road-Trip
I'm reminded of the grumbling Israelites on their forty year road trip out of captivity. (Exodus 15-17)
Yahweh had chosen Israel and had plans for its people. Because they weren't ready to trust Him, God used the wilderness to build their character and grow their faith.
Moses obediently and faithfully led his people out of slavery in Egypt, destined for the promised land. But their gratitude for leaving captivity was undetectable. It seemed as if Moses was herding cats — petulant, ungrateful, whining children wanting their own way and always grumbling.
The Wilderness
The wilderness is a metaphor for our lives. God uses our circumstances to mold us and make us into followers He can use, disciples who will consistently trust Him, grateful believers who recognize this life is not the end.
As Charles Spurgeon put it, "The wilderness was the Oxford and Cambridge for God's students."
And the way I see it, a wilderness can be any unfamiliar situation. It's anything that disrupts our security or comfort, including a pandemic, a divided country or a little rodent damage. This is not a new strategy. God consistently leads us down paths that are insecure, uncertain and uncomfortable in order to grow our faith. We're granted ample opportunity to get it right, to trust Him instead of ourselves.
Our reaction is telling
Just as is true for the grumbling Israelites, our reaction to such tests or wilderness times is a reflection of our faith. I call it the grumble quotient. On one end is gratitude and the other end is grumbling. The two can't co-exist.
How are you doing right now? Have you been guilty of some grumbling? Is there something in your life that is testing you? Perhaps an unfair question to ask during a pandemic, but the Israelites were wandering for forty years.
It's NOT over
Know that I am right there with you! My "test" is far from over. After picking up the VW having spent $1800, the check engine light CAME BACK ON. The Jetta now has a brand spanking new Oxygen sensor ticking our investment up to $2400. Then, driving the car back to Pittsburgh, you guessed it, the engine light CAME BACK ON, a 4th time. Becca will have to return to State College yet again! GRRRRRRUMBLE.
Back-To-School
My whole family will be back in school this coming week. Ian begins his last semester at UNM. Becca begins grad school in Pittsburgh. And Doug hits the halfway point of his PhD. Not wanting me to miss out, God has enrolled me in His wilderness academy. There is no shame in attendance. The way I see it, He has big plans for me but…apparently I have much more to learn. I hear that the diploma will be pure gold.
1 Peter 1: 6-7 (MSG) I know how great this makes you feel, even though you have to put up with every kind of aggravation in the meantime. Pure gold put in the fire comes out of it proved pure; genuine faith put through this suffering comes out proved genuine. When Jesus wraps this all up, it's your faith, not your gold, that God will have on display as evidence of his victory.
For His Glory, Debbie Hucke