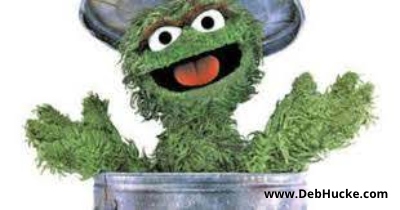 Since the beginning of this awful pandemic it has been my fervent prayer… that I would get to visit with my sweet parents before glory. I did… and it was glorious.
A Glorious Visit
With guarded expectations, I spent precious time with both mother and daddy, even though separately.  And because of the effort required, (approvals, schedules and time limitations) I couldn't take one moment for granted.  
Remember last weeks article The Wilderness Academy, about the evil rodent that took up residence in Becca's engine? All grumbling that it caused had to wait. My much anticipated visit was just too important. Which proves the notion that grumbling and gratitude can't co-exist.
Universal and Rampant
Because the propensity to grumble is both universal and rampant during this frustrating year of 2020, I've been thinking more about this natural trade-off. While in Pennsylvania, I witnessed both extremes. I thank Edna and Larry for their powerful illustrations.
Edna
When leaving our outdoor visit with Mother, we walked along a lovely courtyard sidewalk framed by beautiful flowers and meticulous landscaping. We appreciated Foxdale's effort with an added outdoor covered library and a sidewalk chalk station for departing visitors. A sign encouraged passers-by to leave their mark to brighten up the place.
Ian, grabbed some chalk. "What should I draw," he asked enthusiastically? He barely started when a resident, Edna (not her name), glared at us. "Are you all going to hang around here making noise?" So stunned, we thought she was kidding. But she continued…"I came out here for some peace and quiet!"
Seeing her scowl, I quickly responded, "oh we are so sorry. This is a bad time. We'll draw on the sidewalk later. Have a nice day" I said, with an added measure of sweetness to exaggerate our intention.
Poor Edna. Clearly, she was miserable as she tried to find company in her misery.
Larry
Next was our visit with Larry, my Daddy. Our time would be brief and behind plexiglas. He struggled to hear us and his muffled voice was difficult to understand. We did our best to catch him up. He laughed at our jokes even though he probably couldn't hear them. I could tell that he was struggling, but determined to make the most of this rare and special opportunity.
Finally… with mounting frustration, Daddy suggested we sing. His demeanor shifted and his energy lifted when his voice bellowed… How Great Thou Art. This video will bless you.
Our time flew by and we all departed… happy and content.
Mindful
Looking back on my time in Pennsylvania, I see how the Lord used the many frustrations due to Covid and expensive car repair, to keep me mindful of gratitude, no matter what.
Gratitude Reminders
1. Gratitude is our choice. It's a decision of the will. To be grateful demands our personal obedience. And often requires the discipline to look beyond our circumstances for expressions of His grace.
2. Gratitude is God's will. Paul issues the no grumbling decree in
1 Thessalonians 5:18 give thanks in all circumstances; for this is God's will for you in Christ Jesus.
3. Gratitude pleases God.
When being grateful makes no earthly sense, we're forced to take our eyes off of us and our circumstances and redirect our focus to God. This humble sacrificial shift pleases Him and brings us peace.
Psalm 50:14, 50:23, 107:22, 116:17
4. Gratitude impacts others. When we exhibit gratitude in the midst of fear, uncertainty and frustration, we find contentment which confounds the watching world. When grumbling is expected, gratitude is the curve ball that attracts attention. Gratitude keeps us missional as it gives evidence to the work of the Lord in our lives.
Psalm 105:1 Give thanks to the LORD and proclaim his greatness. Let the whole world know what he has done.
No doubt about it, gratitude makes a difference. When I'm grateful, I gain, others benefit and God is honored.
But….
As I write that conclusion, I feel some shame. Even though I know the truth, sometimes… more times than I care to admit, I would just rather grumble. I look out on the horizon and feel fatigue with my circumstances. I take the bait of the enemy who taunts me…go ahead and whine, complain, be angry and frustrated, carry the grudge, get even, you'll feel better.
Even though I don't feel better, I have spectacular news. God loves me anyway. Gods' grace is not dependent on me getting my grateful heart just right. Isn't that a relief?
Remember the Israelites?
Even though the Israelites grumbled, the Lord was still abundantly gracious.
Here's the thing… While God has great expectancy, He knows us and has no expectation. Our future hope is entirely held in His gracious hands. And because of His unshakable kingdom, there is ALWAYS, ALWAYS, ALWAYS something to be grateful for.
Grumbling is empty and gratitude brings peace. But GRACE prevails over all of it.
For His Glory, Debbie Hucke
P.S. The costly rodent, a whopping 10 inch packrat, is dead! Gratitude comes in all shapes and sizes.