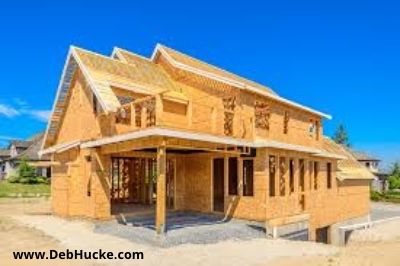 Because of niggly new and unusual symptoms, I decided moving up Ian's annual MRI was both prudent and necessary to quiet my imagination. Unfortunately, the neurosurgeon's report, a Dr. we met for the first time, only ignited it.
Starting Over
Because the neurosurgery department at UNM hospital has recently experienced a complete overhaul, Ian, a red carpet frequent flyer, now knows no-one— no established relationships, no personal involvement with previous miracles, no added empathy appreciating Ian's long and complicated history. Starting over STINKS.
The Appointment
Due to covid, Doug had to attend the important meeting via FaceTime. And masks along with the strong accent of the doctor added to our communication difficulties. Walking to the car feeling rushed and unsatisfied, it felt as if I was sent home carrying hot soup in my hands. Impossible to contain, the soup burned as it dripped through my fingers leaving pain, but no understanding to hold onto. Contrary to my reaction, Ian left giddy to escape without any concrete follow up. I guess there is an advantage to a compromised memory. Living in the present is your only option.
So yuck. Instead of the relief I sought, I got just the opposite, MORE precarious and burdensome information to carry. And worst of all, the task of carrying it. "Please call if things worsen."
Scary News
I've dumped my angst on many of you individually. Thank you. But Doug, who knows me best, sifted through the nuggets from our appointment and rightly latched onto the experts matter-of-fact yet conclusive words… Yes, I see some recent bleeding at the brainstem, but I'm not concerned. With honest frustration I vented to Doug… that's like saying "I see a small stick of dynamite but its fuse is just glowing. Don't worry!"
Trust?
When I got home, I looked up the credentials of Dr. Eliyas. On paper, he is indeed impressive. But still, I wasn't reassured. And that's it… I decided. With no relationship or track record, no wonder trusting him was difficult.
What Will it Be?
The lack of trust in the doctor though, refocused my mind on who I can trust and why I can trust Him. Not only do we have a solid relationship, but He also has a proven track record. The practical truth is, Ian's fate does not hang in the balance based upon a new doctor's cursory glance. More importantly, Ian's protection isn't dependent on my keen but imperfect observation or intuition. It's a choice I've had to make over and over and over again. What will it be? Faith or Fear.
Isaiah 41:10 So do not fear, for I am with you; do not be dismayed, for I am your God. I will strengthen you and help you; I will uphold you with my righteous right hand.
Travel Companions
In my experience faith and fear travel together ALL. THE. TIME. Like they did during our recent appointment. Or as they have during this entire year of 2020. But as travel companions it's vital that fear is constrained and not allowed to drive. Fear and faith don't share the same perspective. Fear is a liar and focuses on the scary dark unknown. Faith focuses on a trustworthy and all powerful God.
The Walk-Through
Since I'm the daughter of a builder, I've always enjoyed exploring new home construction sites. And while processing this week's unwelcome news, the Lord has asked me to do a walk-through of my life while under His construction. Which today anyway, feels like wreckage. While reviewing my journal, I notice old landmines where wildflowers now litter the ground. And I see proof of where the Lord created beauty from ashes.
Looking ahead though, the closed doors are what are most obvious. My younger self, like on a Christmas morning, would be eager to open them all with excitement to see what they conceal. But with prayerful intention, I know better than to run ahead of the Lord. Besides, experience tells me behind some of those doors I will find explosives. And it's critical for my own sake that I yield to His timing and direction.
Proverbs 16:9 We can make our plans, but the Lord determines our steps.
Gracious Provision
I stumble around and even wonder the sensibility of a floor plan that has way too much dark basement for my taste. I even demand a word with the architect. Still, during the thorough walk-through, I'm aware of remarkable provision. Exactly sufficient provision, which is God's amazing grace. And it's just enough. I breathe in and out. And take one more step. And trust that years from now I'll read this page and bear witness to His faithfulness, again.
2 Corinthians 12:9 "My grace is sufficient for you, for my power is made perfect in weakness."
For now, with miles to go, the Lord insists I drop the heavy suitcase. The one that is packed with Ian's health, his future and even his salvation.
Psalm 55:22 Give your burdens to the Lord and he will take care of you.
Feeling weak and unsteady, I'm living this latest crisis in real time. It's messy and unredeemed. But for today, I lay it at His feet.
Dear Faithful Father, Gut-punched, I stagger to find my footing. Thank you, though, for your comforting presence as I trust you every treacherous step of the way. Thank you for your gracious provision. Help me to resist picking up what I was never meant to carry. And even though the phrase may feel tired and overused, I claim it again now. GodsGotThis.
Debbie Hucke