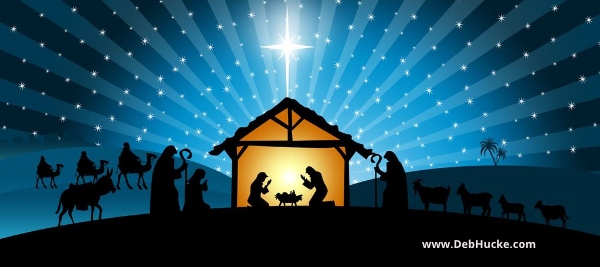 One last question the interviewer asked, "Do you have any advice to pass along to incoming lobos?" (University of New Mexico's mascot)  Ian paused as if to collect all his thoughts for one last review. (all five years, four months, three brain surgeries, eight different hospital stays located in three different states.) Yes! Ian said emphatically… "Don't get hit by a car."  And that was it. He offered one final chuckle. Anticlimactic and surreal. Ian is a college graduate. 
Not How it Should Have Been
This… is not how graduation should have been. I envisioned a huge arena and an enormous celebration, honoring not only Ian, but the throngs of support that have prayed and invested time and energy in this persevering young man.  Ian's graduation ceremony would commemorate the blood, sweat and tears of soooooo many. (His assistant Sheri, faithful pray-ers, gracious professors, administrators, advisors, the kind dining hall workers who would allow Ian to eat without his missing ID, the RAs, the 24 hr student desk employees who would loan him a key at all hours, the campus police and even the UNM president).  Ian doesn't remember names, but you can be sure, everyone from that list knew his. Instead of a deserved and public ceremony, Ian's name will flash across the computer screen sometime around 1pm this Friday.
Ironic
The irony of this muted celebration happening in the the midst of this muted 2020 Advent season has not been lost on me.  Nothing these days is how it should have been.   
The First Christmas
But it occurs to me this Advent, that first Christmas in Bethlehem was not how it should have been either.  
The coming of the King could have happened anywhere, in any way. But, curiously, it all began with a virgin called Mary, in a lowly manger. And it's easy to conclude, not how it should have been. 
With no room in the Inn, a stable would have to do. In the stench of urine and manure, on the hard cold ground, the Savior of the world would enter the world. Without the nearby shepherds, there would have been no reception. And without a group of stargazers there would have been no gifts. Not how it should have been. 
Many Didn't Believe It Then
Because the story is so preposterous and not how it should have been, most at the time didn't believe it.
Do we Believe It Now?
But what about today? Do we believe it? We've heard it a hundred times, we sing about it all month long, but do we really believe it? Do we believe it enough to allow it to change us?
God's Plan
Christmas was God's brilliant, thoughtful, intentional plan. The omnipotent creator of the the universe, made himself vulnerable and breakable. He who had been Spirit became flesh and blood. Larger than the cosmos, He became an embryo. And He who sustains the world chose to be dependent on the care and inexperience of a young girl.
You can't make this stuff up. 
I Wonder Why?
Have you ever wondered WHY God chose to save us by becoming human? It would have been a lot less messy to just snap His fingers or speak a word. Then it wouldn't be as painful or complicated or dependent on us frail humans to participate in the outcome.
But that's just it. God's thoughts and ways are not like ours.
Isaiah 55:8 "For my thoughts are not your thoughts, neither are your ways my ways," declares the Lord.
In my experience God's ways are unpredictable, messy, purposeful yet above all sacrificially loving. God did it for you and He did it for me. He did it so He could get personal. Born on Christmas, Jesus, while completely divine was also completely human. 
God-Man
For thirty-three years he would feel everything you and I have ever felt. He felt weak and weary. Disappointed and excited. Angry and frustrated. He was afraid of failure and susceptible to enticing women and intoxicating wine. Jesus laughed and got embarrassed. He burped, got colds, and even had body odor. His feelings got hurt and he was often misunderstood. And all of it without sin. 
Hebrews 4:15 For we do not have a high priest who cannot sympathize with our weaknesses, but One who has been tempted in all things as we are, yet without sin.
To think of Jesus as a crass real human seems irreverent. It's uncomfortable. We would rather keep the peanut butter knife out of the jelly jar. It's easier when we separate his humanity from the incarnation. That way we can clean up the smell in the manger and pretend Jesus had a cushioned existence sitting at the right hand of God the father. 
Keep Him Separate
He's easier to take that way. When we keep him divine and separate, that keeps him distant and predictable. When He's up there, we think we can control His invasion down here.
But… that is NOT how God works. 
Jesus set the tone on that first Christmas when He joined humanity. Because He became one of us, He gets it. He gets all of it. Including the sad disappointment of an anti-climatic graduation. 
The way I see it, He wants for us to embrace the peanut butter knife in the jelly jar. He wants to be so intertwined with us that His fingerprints are visible on absolutely every part of our life, regardless of whether it's how it should be or not. 
Matthew 1:23  "The virgin will conceive and give birth to a son, and they will call him Immanuel" (which means "God with us").
When I think about it that way I'm able to recognize how circumstances that are not how they should be can be the ideal backdrop for God to do something extraordinary. In Bethlehem, the birth of a Savior. In Albquerque, a miraculous recovery after a devastating accident. During a pandemic, a feature article giving an inspiring artist tremendous exposure. God is ALWAYS on the move. 
Advent 2020
May the humanity of Jesus invade your heart so the divinity of Jesus can take over your life.   
For His Glory, Debbie Hucke
The link to the UNM published feature article. Feature Article Ian Hucke​