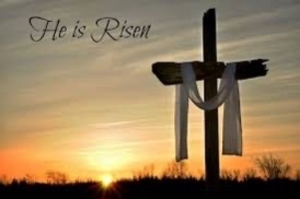 Lenten Reflections
Days 35,36,37,38,39,40
​
Happy Easter
1 Peter 1:3 All praise to God, the Father of our Lord Jesus Christ. It is by his great mercy that we have been born again, because God raised Jesus Christ from the dead. Now we live with great expectation.
It's time to celebrate what the Lord has done.
For more guidance on the Easter message I point you to these articles.
Easter Prayer
Dear Risen Savior, How wonderful that death could not hold You! Forgive us for taking Your sacrifice lightly and cause us to be changed by Your death and resurrection. Help us to rest secure knowing that our chains are gone, and we've been set free. Keep Your words of truth planted firm within us. And when the enemy hisses his lies, help us to know Your voice. Remind us to trust You knowing Your purposes and plans will not fail. Shine Your light in us, through us and over us. Today on resurrection Sunday, we rejoice in Your glorious and triumphant victory. Your victory is our victory. May we reflect Your peace and hope to a world who desperately needs You. Amen.
Could I ask one favor. Please let me know any constructive feedback. Your input helps this experience to be better. Any favorite scriptures you would like for me to include? Any themes I should address? How was the length? What changes would you suggest?
To leave your comment…. simply scroll to the very bottom, beyond any other comments, and you will see a white box labeled… leave a reply. You write what you'd like in the box then press the tan tab that says POST COMMENT
For His Glory, Debbie Hucke