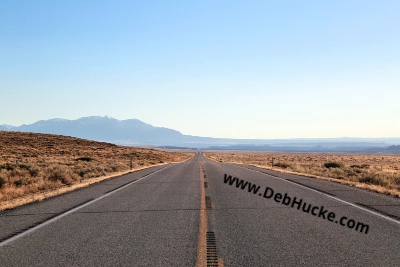 Isn't ADULTING a curious term? "The practice of behaving in a way characteristic of a responsible adult, especially the accomplishment of mundane but necessary tasks."
The word communicates the 'package deal' nature of becoming an adult. As if to say you don't get the independence without the cost. You don't get the privilege without the responsibility. But what if your age says it's time, but your body or situation says it's not.  
 Ian is desperate for this 'rite of passage' and so far it has eluded him.  It's as if he is constantly asking the question… am I there yet? 
Waiting for the Not Yet
I realize my example is specific, but our circumstances defy us all the time. Even without a brain injury, we find ourselves in between, waiting for the not yet. Between jobs, between relationships, between now and when our state opens up. We all long to get there.
Sometimes in-between is exciting with anticipation… like the third trimester or a long awaited retirement. But other times we're just holding on. We're in between the life we have, and the life we want. In between the diagnosis and the recovery. In between feeling brave and feeling afraid. The space and time in-between can be confusing and demanding. Even though it may feel like a waste of time, it never lets up. In between can be relentless. 
Ian's In-Between
As some of you know, I have been searching and praying for something/ anything to help Ian navigate his unique in-between.  Last week he had an interview to assist with a summer kids art program.  In his mind, this would be it. This volunteer position would be his ticket and this small first step would mean he arrived. Thankfully it went well and he'll begin in June. Praise God!
Ian's jubilation was unmistakable—  for a day or two. But then, before news of the new gig was even luke warm, Ian's discontentment was back.  What's up with that I complained?
It's a Tease
And then as He often does, God revealed some insight. Getting there, wherever there is, is elusive.  It's a tease. We think getting there will make the difference.  But the cliche is true… life is a journey, not a destination. We're always in-between.  And peace and contentment comes when we fully embrace where we are NOW.  Besides that, when we're so preoccupied with getting there, we miss what's here, right in front of us. 
"Yesterday is history. Tomorrow is a mystery. Today is a gift. That is why it is called the present." Alice Morse Earle.
The truth is… what matters most to God is not what we do or where we go but rather who we are becoming along the way.
Be Where your Feet Are
If you're like me… a doer, a striver, a mover and a shaker, perhaps you need the reminder to be where your feet are. Today is what matters. Now is what matters. God wants to abide with you right where you are. Your in-between is the ideal setting for the Lord to mold you and make you. And His gift for accepting that truth is contentment.
God's Timing
While working on this blog article I received confirmation. The CWC women's luncheon originally scheduled for March 2020 will be June 9, 2021. (at Sandia Presbyterian here in ABQ and all are welcome) In preparation for the new day and time, I'd been reviewing my talk from 15 months ago. And… I heard the enemy chide, wow… not much has changed. What do you have to show for all the time that has passed? You're not there yet? Ouch. 
But this time, the enemy didn't rattle me.  Contentment was my armor.
With fresh belief I know that God is fully engaged in my in-between. He is present in my sometimes mundane ordinary life. He is not just hanging out waiting to catch me when I fall. With divine purpose, and intention He is at work, accomplishing something great. 
We Will Be Like Him
And He promises that one day… I will get there. How will I know?… I will be like Him. 
Psalm 17:15 "…I shall be satisfied when I awake in Your likeness"  
Philippians 1:6   …being confident of this, that he who began a good work in you will carry it on to completion until the day of Christ Jesus.
Dear Father, I marvel at your sovereign purpose for the in-between. I confess that so often I'm not where my feet are. Forgive me for my impatience. My mind dwells on the if only of the past or worries about the what if of the future. Help me to be content with the in-between, with now. Lord, thank you that I can trust your promise and someday I will be there. Amen.