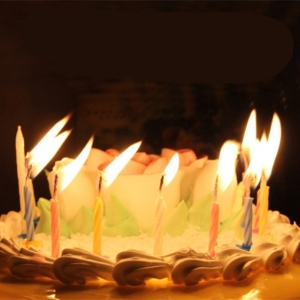 The pandemic has been center stage for what seems like forever. Over fifteen months ago, we first heard about a novel coronavirus. No one could have anticipated what has happened since. Pause and consider the sweeping changes we've had to wade through. (death, hospitalizations, sickness, lockdowns, masks, social distancing, civil unrest, isolation from loved ones, online school, impact to kids, impact to businesses, depression, suicide, cancelled celebrations, cancelled sporting events, cancelled travel, changes in worship, etc.)
My list is not even comprehensive, but that's a lot of stress inducing loss and change. No wonder we are weary. Overarching all of it has been the constant angry debate about how best to handle it. And… the fight continues. No one has been immune. The cumulative effect has taken a toll.
Cautiously Excited
It seems as if we're a pack of prairie dogs poking our heads out to assess the evolving landscape. I'm cautiously excited. Aren't you? Still, I sense that for many, fear lingers. Another new normal will take time. The way I see it, we've all lived through trauma that we aren't confident is over.
When it comes to trauma, I have some unwanted experience. For starters, it stinks. It leaves you fragile, timid and depleted. You're especially vulnerable to inevitable triggers that take you right back to the darkness.
Take it From Me
But… drawing from my personal experience, there was one gift that was far and away the most helpful for my healing. It wasn't a delicious casserole, or practical advice. It was the gift of grace. Grace for my limited capacity, my fragile emotions, my frazzled nature. Grace for my fear and sadness, my impatience, my unavailability.
My supporters have been the best. You know who you are! Practically your gift of grace towards me translated to extra kindness, extra sensitivity, extra understanding and extra patience. And it was your gift of grace that can be credited for my ability to re-assimilate back into life.
Calling all Christians
The way I see it, we have a huge opportunity. During this past fifteen months, we Christians have shamelessly added to the division. We have disagreed about too much and blended in to the rest of the angry world. Could we please agree that grace should be our post pandemic priority? What if everyone of us left our home today with more kindness, more sensitivity, more understanding and more patience. Imagine what that would look like.
I get it. Most of us are weary and have no margin to up our game. More of anything is asking too much. How can we be a grace gifter, when we're still suffering from our own PTSD?
Here's the thing…
The only way we stand a chance is to access the Lord's limitless grace and power.
James 4:6 And he gives grace generously….
2 Corinthians 2:9 My grace is sufficient for you, for my power is made perfect in weakness. Therefore I will boast all the more gladly about my weaknesses, so that Christ's power may rest on me.
Trick Birthday Candles
Grace is a curious thing. The more you give grace, the more grace you have to give. I'm reminded of those annoying magic re-lighting birthday candles. Every time you blow on them, they re-ignite brighter. I dare you. Extend grace generously and see what happens. You may never burn out. You can't out-give God.
Dear Gracious God, We praise you for not only having the answer, but being the answer. Thank you for your sufficient and abundant grace. Forgive us for our judgmental spirit that seeks to keep us divided. Even though we're weary, we want to be grace gifters. Compel us to stay plugged into your limitless power, so we can be kinder, more sensitive, more understanding and more patient. Thank you Father for encouraging us with signs of a post pandemic world and the opportunity that it presents. Thank you for the privilege to burn brightly on Your behalf, one gracious act at a time.   Amen.