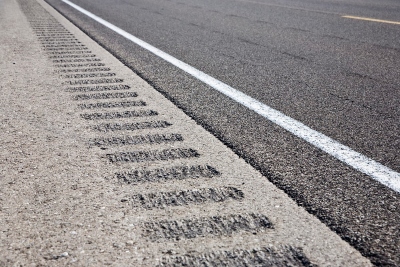 A Nightly Ritual
When I was in junior high, I wrote in a fake leather diary with a bold warning on the cover 'Top Secret.' Protected with only a flimsy lock, I took extra security measures to hide it in the back of my underwear drawer. To read it now, makes me laugh, then cringe, then cry. So much unnecessary heartache. Oh what I would say to my precious and impressionable twelve-year old self.
This past week I've taken the time to go back and read some more recent history. My blog and before then my Facebook postings (especially during Ian's multiple recoveries) serve as a sequential personal account. Maybe not as juicy, but still a window into my malleable heart. Whether I acknowledged Him or not, God has been constant. For that, I am grateful.
The Benefit to Me
I'm both humbled and delighted to know how my readers benefit from my honest writing. But, as I look back at the ground I've covered, I can't deny it. The biggest benefactor has been me. A degree of accountability has happened from living my faith out loud. To think about the Lord in the context of what to write about requires that my relationship with Him remain a priority.
But I confess …the luxury of writing less frequently has teased me to consider quitting all together. I mean… it's not exactly adding to our bank account, or my exercise goals, or even my family responsibilities.
The moment the thought entered my mind, it was as if I hit a rumble strip. You know those patches of rough pavement that alert a driver to pay attention. The intrusive sound and vibration slows you down or at least jolts you enough to realize you've drifted to the shoulder. The Holy Spirit reminded me of the importance to stay alert and attentive, for my own sake. He's right… for me this blog has become an effective tool to guard against potentially sloppy and selfish living.
Drifting
The way I see it, drifting away from the Lord is just way too easy. And because it's so subtle, I think it's the most prevalent offense of our day. The writer of Hebrews would agree.
Hebrews 2:1 Therefore we must pay much closer attention to what we have heard, lest we drift away from it.
How exactly does it happen? What do we do to drift?…
Wait for it…
NOTHING!
We do nothing, and that is the point.
Drifting is deceptive. It isn't deliberate and never sudden. It occurs so gradually that it's hardly noticeable. Because it just happens, no wonder we so often find ourselves wondering… how did I get here? If we were honest, here are some possible signs of drifting. Do any apply to you?
I've become less interested in what God thinks.
Why pray, it doesn't seem to help.
My anxiety is worse than ever.
I'm most interested in me and my comfort.
I lack purpose and joy.
I rationalize my blatant sin because everybody does it.
The Bible isn't relevant, so why read it?
I question God's character.
I've become desensitized to the immorality around me.
I rarely notice God's hand or hear His voice.
When I do connect with Christian friends, I'd rather just chat.
Occasional zoom church is good enough.
The Current of our Day
In this day and age, the current is STRONG and the undertow unforgiving. Remember when we were all told the church was non-essential? Our culture wants us to believe that lie. Have you noticed the effort to water down the truth by undermining the authority of scripture? The world wants us to discard what doesn't fit our time. It's just easier for them if we become lackluster and indifferent.
Pay closer attention Hebrews 2:1 cautions. Why? Lest we drift. Perhaps the author knew that the more comfortable we become, the less attentive we will be to God, His word and His ways.
Did you know that it was the serpent who asked the very first question in the Bible… did God really say that? After 2000+ years, the enemy has not changed his schtick. Some of us who have walked with the Lord a long time may wrongly assume we can take a break and simply rely on what we already know. It doesn't work that way. No matter how seasoned we are in the faith every one of us is vulnerable to drifting.
Extra Help
Because the Lord knows we're vulnerable, He provided extra help. The Holy Spirit.
John 14:26 But the Advocate, the Holy Spirit, whom the Father will send in my name, will teach you all things and will remind you of everything I have said to you.
Comfortable
Have you become too comfortable? Perhaps it's time you dust off the rumble strips in your life. Those people who keep you accountable and those disciplines that keep you vigilant. If you notice that you've drifted, God stands always ready to welcome you back.
Heavenly Father, You are my anchor. Forgive me for becoming too comfortable and taking this Christian life for granted. Thank you for my very own rumble strips– Your Holy Word and the Holy Spirit. Help me to pay closer attention so that I recognize the enemy and am aware of my drifting. Especially now, I want to stay vigilant to be ready for your return. Amen.