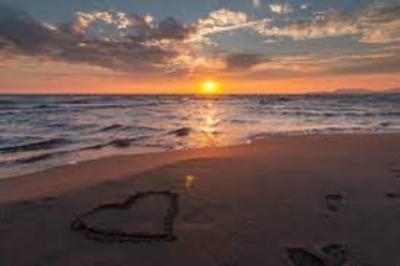 Remember my last published article Wonderstruck and the news of Ian's new amazing job? Remember my honest confession of my guarded heart waiting for the other shoe to drop? Well, that other shoe did drop. After less than three full weeks, Ian lost his job. And no… I'm not kidding.
We are gutted and still processing it all. And Ian…well…is humbled and heartbroken. It will take time. It wasn't one thing, and not entirely Ian's fault, but with his brain injury limitations, he was unable to handle the responsibility and exhibited poor judgement. Concerned about their liability, the school had to let him go.
The 'debrief' meeting happened the day I was traveling to PA to see my mother. Doug, much cooler and less emotional than I, cleared his morning to be present. The principal cried as she delivered the final blow, "The kids just love you as I knew they would and I so wanted this to work, but I'm sorry, today will be your last day." Even Doug's request for a probationary period was denied.
Humbling
Its humbling to share the truth after my previous article that I still can't read without crying, because every bit of it was true. How did I get it so wrong?
But maybe I wasn't wrong. Maybe this opportunity, even though short-lived, was needed to convince Ian of the full scope of his challenges and open his eyes to reality. Perhaps too, it was necessary to experience what it feels like to have meaningful and rewarding work to fuel his resilience and motivation.
Regardless of why Ian had to crash and burn in his first ever career job, digging through the wreckage will take time.
Just as You Are
Even though my heavy heart was stuck in Albuquerque I tried to be present for the other people I love. I stopped in Pittsburgh to see my daughter Becca, my niece Skyler and her sweet daughter, Dylan. Having just celebrated her first birthday, Dylan grabbed her gift, an unwrapped Little Blessings cardboard book, eager to chew on the corner. The truth of the simple book, "God Love's Me", hit me with fresh relevance. God's unconditional love was the chorus repeated on every page. "God loves you just as you are."
Shame
My eyes got misty as I thought about the shame Ian must have felt. At a table with his dad and four other adults, he had to hear about all he did wrong.
Thankful to be away a few days to gather myself before facing it, I've been praying. Praying about what is next but also how to best encourage Ian. No matter what I say, the message of grace must pave the way. Grace– there is nothing you can do for God to love you anymore. There is nothing you can do for God to love you any less.
Frankly grace should always pave the way. Given the polarized climate we live in, maybe you need to hear it. Whether you're republican or democrat, God loves you as you are. Whether vaccinated or not, God loves you as you are. Rich or poor, black or white or red or yellow, God loves you the way you are.
God doesn't just say He loves us, He showed us.
Romans 5:8 "God showed his great love for us by sending Christ to die for us while we were still sinners"
Back to the Basics
When I'm especially overwhelmed by the circumstances of life, I have found it helpful to go back to the basics. And nothing is more basic and foundational than God's love.
The way I see it, we are all hard wired to give and receive love, even during a pandemic when our world is in crisis. Especially in a pandemic when our world is in crisis.
Here's some Motivation
Did you know that starting with love is even helpful for our immune system? Our cells literally open up and become better equipped to absorb the nutrition in the food we eat. Conversely when we're filled with fear, our cells constrict and produce cortisol which is our important fight/flight response hormone. That adrenaline becomes important when we're running from a bear, but when fear becomes chronic, that same important hormone wrecks havoc on our immune system.
The Heart Math Institute has done extensive research on heart brain science using a measure called the Heart Rate Variability, HRV. They found that our resilience to the world and its stressors can be measured by our HRV. And guess what they've scientifically proven? Love is one of the most powerful healing forces in the world. When we allow God's love for us to permeate our being and when we follow God's command to love, our heart is literally healthier.
1 John 4:18 There is no fear in love. But perfect love casts out fear.
A Short List of Love's benefits…
Lowered cortisol
Improved immune function
Enhanced focus
Improved sleep
Lessened anxiety
Lessened depression
No wonder Mother Teresa wisely said, "There is more hunger for love in this world than for bread."
Dear Loving Father, Thank you for loving me, just as I am. Help me to receive your abundant, radical, perfect love so that I'm better equipped for navigating this rocky world. Thank you for Ian and for making me his mom. Please help me and guide me as I attempt to pave the way with love. Amen.