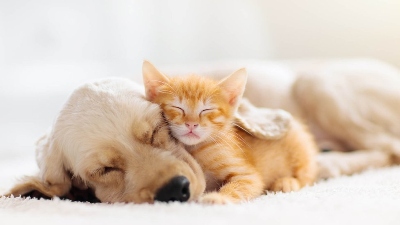 The day had been a whirlwind, both terrifying and exciting. Oct 16, 2017 Ian would be air-flighted to Craig rehab hospital in Denver to begin his next long chapter of recovery. Given some extraordinary events leading up to that day, it felt surreal to walk across the tarmac next to Ian's gurney to be welcomed by his entourage. A plane, a pilot, a personal PA, and a nurse, were all dedicated to getting Ian there safely, at no expense to us. I was the only extra baggage allowed.
Exhausted
The seamless flight was followed by a mind-blowing reception at Craig. Ian met literally dozens of people, all who would somehow be involved in his program. When finally alone in this new home away from home, we were both physically and emotionally spent.
About to leave to find my own bed for the night, Ian whispered something through his trach tube. Not understanding him and tempted to continue, his pitiful eyes locked onto mine. Then, with all the energy he could muster, he scooched over, communicating clearly without words, exactly what he wanted.
Undone
Despite my exhaustion, my mama's heart melted. Ian wanted me to be close, he needed me to be near. And, I was undone. Even in his broken state though, he recognized the problem. His hospital bed wasn't made for two people. In order for me to be able to do what he wanted, he had to make room for me.
Ian's not the only one. I too, often find myself in situations that feel scary; circumstances that cause me to feel overwhelmed, anxious, insecure or alone. Why don't I reach out for the Presence available to me, immediately, reflexively?
Psalm 145:18 The LORD is near to all who call upon Him, To all who call upon Him in truth
Psalm 46:1 God is our refuge and strength, A very present help in trouble.

To recall that day, I marvel at Ian's instinct. The moment he felt anxious, he wanted me to be close and knew that my nearness would grant him peace. And, he was willing to make room for me.
With a meager twelve inches, I climbed in beside Ian. Now full of the contentment that trust and security brings, those same forlorn eyes, relaxed. Within minutes, he fell into a deep, peaceful sleep.

It seems to me… if we don't sense the Lord's presence, that's on us. God only goes where He's wanted. To point out the obvious, it's critical we scooch over. We must make room for Him.
James 4:8 Draw near to God and He will draw near to you.
God With Us
Ironic isn't it… Jesus is Emmanuel which means God with us. But it's during advent, the four weeks leading up to Jesus' birth, that we're often tempted and likely to crowd out the very reason we celebrate.
Sometimes, I think we assume conditions have to be just right. Have you ever declined an event because you just couldn't muster the enthusiasm?
For many of us, Christmas 2021, comes after a LONG, HARD, DISAPPOINTING few years. If we're honest, we're just weary, and find it difficult to rally the energy the season demands. So we go through the motions.
I suspect I'm not the only one who doesn't want to just buy Christmas, or make Christmas or do Christmas this year. Instead, I want to HOLD Christmas. Or better yet, I want Christmas 2021 to HOLD me. The way I understand it, that's the promise of Christmas.
Holy and Heartbroken
Elizabeth and her husband Zachariah are important supporting characters in the Christmas story. They were childless and old. And in those days to be barren was more than a personal disgrace, but also a public disgrace. Others would conclude it was a sign of God's judgement. In spite of that, Luke 1 tells us they were righteous in the sight of God, and blameless.
Imagine being Elizabeth. For decades, she had lived with the anguish of not being able to conceive. She must have felt shame, sadness and immense disappointment. But even so, the text emphasizes that she was righteous, obedient and blameless. Elizabeth was both heartbroken and holy. Aren't those a curious combination of attributes?
How is that Possible?
Despite agonizing heartache, Elizabeth resisted the temptation to be offended by God's long delay. With every reason to give up on God, Elizabeth hadn't. She kept living with hopeful expectation. How is that even possible?
In my view, the only way to remain holy while enduring heartbreak is to embrace His Presence and to cling to God's promises.
Hebrews 10:23 Let's keep a firm grip on the promises that keep us going. God always keeps his word.
Elizabeth's relationship with the Lord must have been close and personal. She must have maintained sacred space for Him. Otherwise, she would have crumbled under the weight of her circumstances.
We shouldn't be surprised to learn of God's eventual fulfillment.
Luke 1:36 People used to say she was barren…
Here's the thing…
The Lord brings advent to barren women, to hurting women, to waiting women. (And men)
Are you struggling to muster the energy and enthusiasm the season demands? Perhaps you need to scooch over and make sacred space for Him.
Dear Promise Keeper, I praise you for the season of advent, and Your gifts of HOPE, PEACE, LOVE and JOY. Forgive me for feeling the need to muster energy to take on Christmas. I'm weary, Father. Help me to scooch over and maintain sacred space for You. When I do, I trust You'll gift me with the peace and joy of Your Presence. That's what I want this Christmas and forevermore. Amen.
Psalm 16:11 In Your presence is fullness of joy …