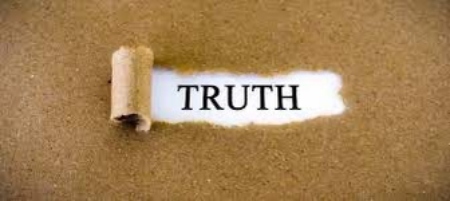 Phew. We are home. I didn't give it much thought before we left, but returning to the US was even more dicey than leaving. In Placencia Belize, at the tiniest of airports, there was a convenient, albeit expensive, rapid testing center that would get the final say. After a fantastic week spent almost entirely outdoors, Becca and I waited our turn to witness an unfortunate asymptomatic 18 year old, traveling with her mother and sister, not make the cut. "You can test positive for up to five weeks," the technician cautioned, bringing us back to the harsh reality of the world we live in.
With no plan B, our 15 min rapid test felt like two weeks. So far travel in 2022, especially international travel, is not for the faint of heart. Remember back when all you had to worry about was whether or not your luggage would make it?
Losing Sight of the Prize
But all of that is old news. Able to use that same covid test to be approved for shoulder surgery, I peck away left handed, four days post op. Even though rotator cuff surgery had been on the calendar for months, as the day approached having heard some horror stories, I questioned it. Did I really want to persevere through all that would be necessary— pain, being helpless and severely limited, AND… utterly dependent on others with no guaranteed outcome? Besides, I had adapted well and it had not been hurting that badly.
Doug, not willing to give credence to my whining, asked me… "since when would you settle ? Have you lost sight of the prize?"
I'm thankful for his perspective that jolted me back on track.
My Word for 2022
All the travel time and disrupted routine pre and post surgery, has been the ideal backdrop to contemplate my word for the year. I've been thinking and praying and asking the Lord to weigh in.
I'm sure I'm not the only one, but going on year three of this pandemic, I'm weary of all of it. It has been virtually impossible to just ignore it and live life. Covid 19, hospitals, masks, new variants, vaccines, boosters and court cases about it all, continues to be the constant drum beat. Turn off the news and you still can't escape a barrage of reminders from commercials, billboards, even retail establishments. Regardless of where you land on the subject, we're all sick of it.
It has been my prayer for sometime that the dam of TRUTH would break. That truth would flood the air waves –not the fact checked, sanitized, filtered version, but unadulterated truth. And then it occurred to me… that's it.  That is my word. TRUTH.  The Truth should be my focus. 
John 8: 32 "Then you will know the truth, and the truth will set you free."
I'm not suggesting that I have a corner on the truth. But I am a disciple of The Truth, and I trust His claim to be the final arbiter. 
Our Kryptonite
The sometimes inconvenient reality of truth, is that The Truth will have the final say. The dam will break.
Truth is our kryptonite. And the way I see it, the benchmark of real discipleship is to persevere in truth.
Romans 12:2. NLT Don't copy the behavior and customs of this world, but let God transform you into a new person by changing the way you think. Then you will learn to know God's will for you, which is good and pleasing and perfect.
How do we pursue truth? By yielding our minds to transformation by God Himself. 
Futility
For months now, I've been searching for truth in all the wrong places. I had hoped that by listening to the right "experts", or the right news sources, they would help things to make sense and bring me peace. What futility?! The only truth that will liberate my soul and free me from sin forever is the Truth of the gospel. And His name is Jesus.
In my exasperated effort to make sense of things on earth, I had taken my eye off the prize. I lost focus of The Way, The Truth and The Life.
1 Corinthians 13:12 Now we see things imperfectly, like puzzling reflections in a mirror, but then we will see everything with perfect clarity. All that I know now is partial and incomplete, but then I will know everything completely, just as God now knows me completely.
When we look at the awful mess of our world, it's easy to be disheartened. But the way I see it, God wants to ween us of what may seem reasonable to us. I'm quite sure when Moses came upon the Red Sea, God's solution didn't seem reasonable. I think 2022 poses a Red Sea moment for us Truth followers.
Someday, when the dam breaks, every knee will bow and every tongue confess.  (Philippians 2:10,11) Someday, Truth will prevail, and this upside world will make sense. And until then, I take comfort in diligently pursuing The One who will make things right.  
"No Jesus, No Peace.
Know Jesus, Know Peace"
(author unknown)
Dear Jesus, I praise You for being The Truth. Forgive me for my misguided quest for understanding. Thank you for leading me to this inspired word. Help me to realize that with my eye on the prize, I'm able to persevere in this Red Sea moment. Father, I ask you to mold me and make me more into Your likeness. Thank you for the gift of Peace that comes when I trust that in the end You will make things right. Amen.