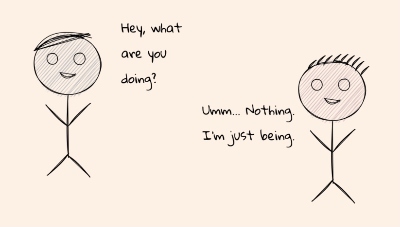 This morning I woke to the knowledge that somehow in this new stress-free rhythm of life I had lost a day. My computer read Wednesday while I was making a plan for Tuesday. By all accounts, I have settled into this gift, this respite, this "short period of relief from something difficult."
Having no expectations for myself is new territory. And yet, I have a strong sense that the Lord has purpose for this precious time.
Tyndale House
Tyndale house, a residential centre for biblical studies, is quite unique. Attracting scholars from all over the globe, Jesus Christ is quite literally the tie that binds. Presently, the Countries represented include… Romania, Australia, Korea, Madagascar, France, Greece, Nigeria, Japan, Lebanon, Bolivia, Slovakia, Switzerland, America and of course the UK. Each Friday eve we enjoy a communal barbeque in the courtyard. As you can imagine, it takes a simple church pot luck to new heights.
It's fitting that Tyndale house is located in Cambridge with its 31 colleges, each with impressive historical pedigree and reputation. If one's first observation is the international flare of the place, a close second is how incredibly smart everyone is. OOOOMMMMGGGG! These are academics, intellectuals, hair splitters of scripture. Doug's four post graduate degrees en route to a PhD is child's play. The who's who of scholars who have studied here include John Stott, D.A. Carson, J.I. Packer and John Piper.
Inevitably after someone learns that I'm here supporting Doug, I'm asked… "what are you doing while you're here? Is there a project you're working on?"
Intimidated
Intimidated by the environment, at first I fumbled my response. What exactly am I doing here? So much of my life has been about what I do. I naturally relate to Martha in the story (Luke 10:38-42). And yet, it's as if the Lord has ordained this time. Taken me away from my responsibilities and set apart this unique season for a reason. Perhaps, to be less Martha and more Mary.
A picture of my Albuquerque grapevines comes to mind. While I abide, He prunes, restores, refreshes, renews. While I abide, He does His work in me.
John 15:4,5 Abide in me, and I in you. As the branch cannot bear fruit by itself, unless it abides in the vine, neither can you, unless you abide in me. 5 I am the vine; you are the branches. Whoever abides in me and I in him, he it is that bears much fruit, for apart from me you can do nothing.
Even though circumstances are ideal and my lack of responsibility has been a gift, the shift from a doer to a be-er hasn't been automatic.
Difficult Shift
I'm a practiced do-er, after all. I have a long history of productively doing. My "work" in ministry pre-dates any calling or understanding of it. Perhaps laced with some subconscious effort to prove my worth, to a large extent I've shown my love for God by striving for Him. Even though I realize that my service to the Kingdom has value and none of it has been wasted, He has impressed upon me this truth. He wants my heart even more than my hands; my devotion more than my effort.
Non-Transactional God
Even though God will use me, primarily and unconditionally, He wants to love me. I get why living in the confidence of that truth is hard. We live in a transactional, quid-pro-quo world. Still we must never forget we belong to a non transactional God.
As that awareness has begun to take root in me, the strings that attached me to God's love begin to unravel. I don't have to tie myself to Him with my service. Rather I'm tethered to Him by the sacrifice of His son. It has been finished.
Dinner
A few nights ago, Christopher and Carolyn Ash, supporters of Tyndale, invited us to their home for a meal. The conversation turned to the plethora of PhDs and the general brilliant aura of the scholars here. To which Carolyn responded profoundly, "True, but I too am a child of God!"
Beyond…
Today, may you know deep down in the depth of your soul, how precious you are. You are beyond price, beyond compare, beyond intellect, beyond knowledge, beyond transaction, beyond service.
You are not a person being "used," you are His child being loved.
For His Glory, Debbie Hucke