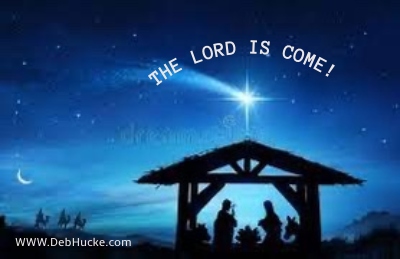 While much of the country has been grounded by frigid temperatures and blustery conditions, I've been grounded from total knee replacement surgery on Dec. 5th.  The song playing in my head has been modified to… "let it slow, let it slow, let slow."  
During this hustle time of year, my surgery has forced me to S-L-O-W D-O-W-N. Scheduled for more than six months, but just one week after my mother's memorial service, God's curious timing has not been lost on me. This abrupt interruption has demanded quiet reflection. I've been thinking about my history, my legacy, my priorities and my future.
Sacred Opportunity
It's as if life has gifted me with the sacred opportunity to ask honest questions with the time to wait in the solitude for His voice. What's next Lord? What do you want me to pay attention to, right here and now?
Advent
And then it hit me, this isn't just for me but rather the purpose of Advent for every one of us. Advent marks a season of waiting as we anticipate the longest and darkest days of the year.
While icing my knee, instead of merry making, I've been digging through pictures and files and writings my mother had saved. Among the treasures was a typed bulletin for a family advent service from 1969, complete with a call to worship, a litany and lots of misspellings. It's formality made me giggle. I never recall referring to my Daddy as "Father." And even though the title says "prepared by Debbie and Doug Roeshot, (9 and 10 years), I smirk knowing the bribing that must have accompanied it.
A Holy Paradox!
I have come to love advent with all the longing and the anticipation, maybe as much or more than Christmas Day itself. As a literal-minded nine-year old I remember thinking it was strange to have to wait for what was already ours. Advent is the time on the church calendar to prepare for the coming of the Lord. But in reality, He's already with us. Today, that's my favorite part of all…. knowing that our deepest desires — everything that we've all been waiting for — is already something we possess. What a beautiful and holy paradox!
Zephaniah 3:17 For the Lord your God is living among you. He is a mighty savior. He will take delight in you with gladness. With his love, he will calm all your fears. He will rejoice over you with joyful songs."
Take a Seat
Advent is that sacred pause, … a holy waiting, a space where our melancholy reflection and sadness is invited to take a seat. And then, while lingering in His Presence, He fills us with blissful hope. While it's still dark, we see Him coming back for us — just like He promised.

By the time you read this, Advent will be almost over. May the sacred purpose of the season carry you with an unburdened expectancy into 2023. And if you've hustled through Advent, just know it's never too late to prepare Him room. For…
Joy to the World, the Lord is Come!

Merry Christmas, Debbie Hucke
P.S. I look forward to resuming my blog with more consistency in the New Year. Thank you for your patient support.