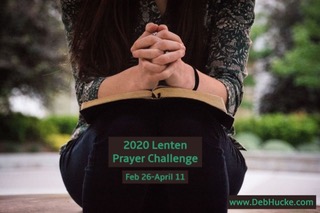 Week 1: Days 1,2,3,4
We are underway!
As of today, we have completed 4 days out of 40. I pray that your prayer challenge experience falls into the "so far so good" category. Hopefully, you are getting the hang of the technology that is stretching some of you. (Clicking links, accidentally deleting my email or thinking that is is spam and kicking yourself out. etc.)
I've heard from many of you personally. THANK YOU. Here are just a few nuggets…
One pray-er asked for prayers for her daughter Anna. She just arrived in South Korea to teach English and due to the coronavirus the schools have closed. Anna knows no one.
One man shared that God has been speaking to him alot through stillness. He appreciates my personal experiences that help to illustrate my points.
Several pray-ers shared that the scripture that day was just what was needed at the time they needed it.
One pray-er is marveling at God's timing of Lent as she just began a tough season of chemo. And He feels especially near.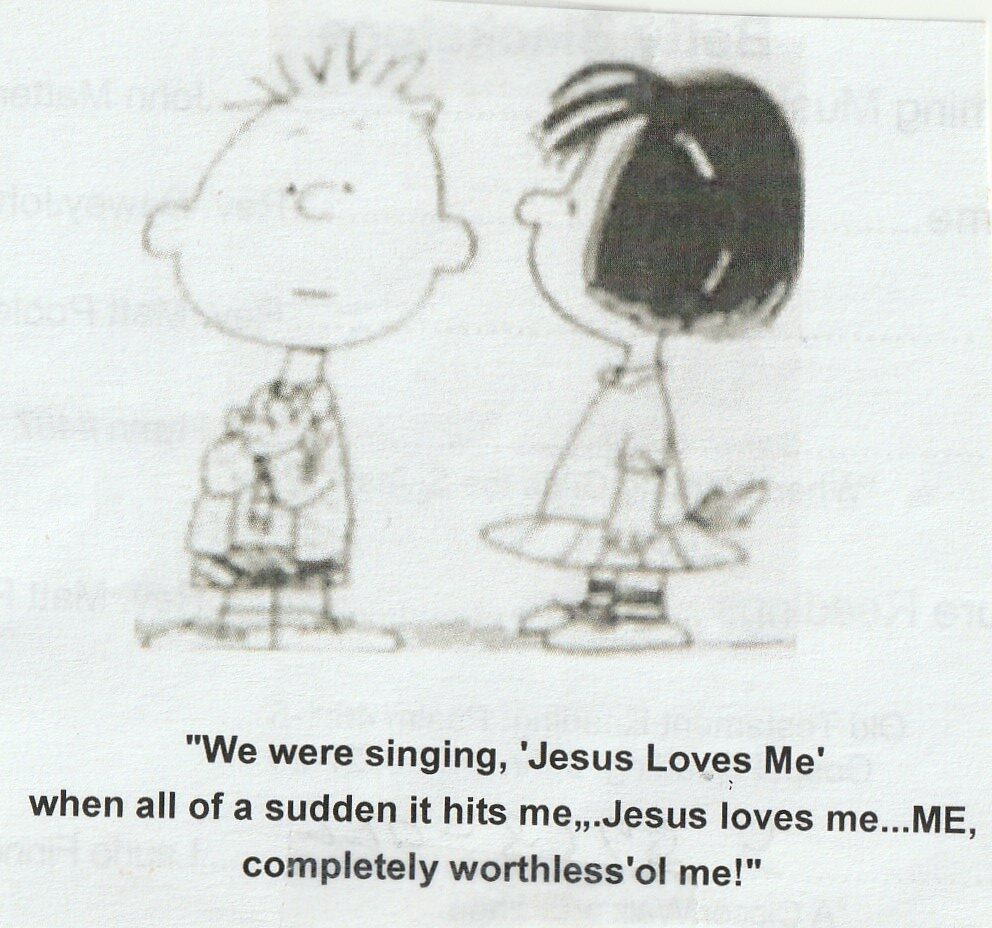 One pray-er shared this fabulous tattered peanuts comic she has tucked away in her devotional. Too wonderful not to pass along to all of you.
QUESTION
I loved Paula's question who asked about my suggestion of silence on day 3… When you are still, what is your mind doing or thinking? Is it blank (thinking nothing) or are you talking to Jesus? Is there a right way to be still?
ANSWER
First, with all sincerity, I am NO EXPERT when it comes to stillness. But I have made baby step progress. And I'm quite certain there is no "right way" to be still. But here are a few comments that may help.
When I begin my time, I remove all distractions. I don't look at my phone, don't pet the cat, don't have my computer open, I pray very simply, Come Holy Spirit and I'm quiet. I attempt to JUST BE. At first, this feels impossible. But in my experience you do get better at emptying your mind. Inevitably what weighs heavily comes to my mind. When it does, I don't rush to ask or solve or do. Instead, I DON'T pray to Jesus, rather just focus on Him and His character, opening my mind to hearing from Him. In the silence, I attempt to have Him direct my thoughts. When He does speak to me, it isn't audible. It is usually just a sense. I hope that helps.
Extra Practice
For extra practice I often attempt mindful silence when I'm driving. Turn off all the noise and attempt to empty my mind. When a thought invades, or my to do list, or someone I need to call, I discipline myself to not allow my mind to travel with it. Instead I let it go and refocus on the being still.
If anyone else can share their silence experience, please do.
Here is your chance to share with our prayer community. How is your prayer experience going? Any light bulb moment or word from the Lord? Any affirmation, insight or new understanding. I'd especially like to hear from any repeat participants? With only minor changes to last years content, is the daily devotional still useful?
To leave your comment…. simply scroll to the very bottom, beyond any other comments, and you will see a white box labeled… leave a reply. You write what you'd like in the box then hit the gold tab (this color) that says POST COMMENT.
Together let's approach week two with the same enthusiasm we started with. May the Lord richly bless your obedience to keep your divine appointment.
For His Glory, Debbie Hucke