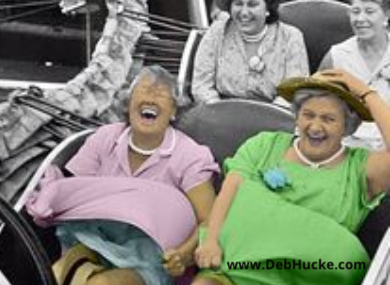 After a wonderful escape to the mountains I enjoyed one night in my own bed before a whirlwind trip back home to PA for my Daddy's graveside service. You would think with all the travel time writing down my thoughts would be easy. Even though my head is spinning, I'm still trying to un-jumble it all.
Graveside Service
The graveside service was plan B. Since our home church, St Pauls United Methodist, remains closed, the uncertainty made this interim step helpful for Mother. It's our prayer that we'll eventually be able to celebrate Daddy's life to include the dear friends, family, church and community who missed out. Still, with no guarantee, it was a yet another loss. Especially for the Hucke's because due to the rigid NM quarantine rules, Doug and Ian couldn't attend.
More Losses
This pandemic has been relentless and the losses just keep coming. Then it hit me. Yet another lesson from my Daddy became the inspiration for what I shared graveside as we said our final goodbye.
Words shared at Burial
I'm the Roeshot kid who hasn't lived nor raised her family in State College. I've missed out on the day to day happenings and so has my family. I didn't witness the slow gradual decline of my Daddy. And I've had to sit idly by as my State College siblings and their family's picked up the slack. I'm so grateful for each of you.
But living across the country has given me a unique vantage point. With visits up to a year apart, I saw the sweeping change. There was nothing gradual about it. Every time I visited Daddy, Parkinsons had taken more from him. Even so, my time was always up-lifting. I went home feeling better about myself, better about my family, and luckier to be his daughter.
You can't deny it… Daddy taught us a lot about doing what you love, working hard, building, fixing, creating, having fun, giving back, loving people, especially your family. But he taught us something even more profound. It's a life lesson that has become apparent to me only now that he's in heaven.
As everyone here knows, Daddy's quality of life has continually declined picking up speed in these last few years. Especially at the end, his life on the outside, exemplified loss after loss after loss and at the same time his world was becoming smaller and smaller and smaller. Then in March, he suffered the final blow when Covid19 robbed him from enjoying the close physical presence of people he loved. No more hugs or back rubs, or sweet affection from his sunshine, Rita.
The Hucke family knows something about loss. And I haven't always handled it well. I fight emotions of bitterness, sadness and anger about what could have been. But as I've thought about today's occasion, I am most grateful for Daddy's example. He handled loss and adversity with grace.
Daddy's profound lesson is this… LOSS doesn't mean LESS. In fact, I think with every blow, Daddy's vision became a little clearer. He conceded that loss was inevitable, but it gifted him with perspective, a supernatural clarity of what matters. How else do you explain his ability to retain hope and constant joy? While the gremlins of disease were ravaging his body, there was no bitterness. Instead, Daddy focused on the best part of himself, his heart and soul and giving that to others.
Even though for many of you real loss seems far off… it does not discriminate. At some point, every person here will face loss and adversity. It's how you'll respond to it that reveals what you're made of. I think Daddy would be honored if we followed his lead and focused on what we have to give instead of what we have lost or may be losing. It's true, adversity often demands a change of course, but loss doesn't mean less. Daddy was proof of that.
I picture Daddy with his ear to ear grin, standing tall, enthusiastically hollering in a full voice…"It's all true, believe it! Your best is yet to come."
I can't wait to hug you Daddy. I love you. Your favorite. Deborah Lynn
Loss and Adversity WILL strike
No one can argue the fact…It's a matter of when, not if adversity strikes.
Isaiah 43:1-2…"Fear not, for I have redeemed you; I have called you by name, you are mine. When you pass through the waters, I will be with you; and through the rivers, they shall not overwhelm you; when you walk through fire you shall not be burned, and the flame shall not consume you.'"
How do you respond to loss and adversity?
In my experience, the answer becomes clear in hindsight. After you've been knee deep in the rising waters and you sense the presence of the Lord, the knowing moves from your head to your heart. Even though the Lord doesn't erase the pain, His presence brings comfort and illuminates the way forward. Faithful He has been, faithful He will be.
After college I anguished over whether or not to go to grad school. Should I acquire more knowledge or jump right into the marketplace? Likewise I attempted to adequately prepare for motherhood by reading books and seeking the advice of others.
But, NOTHING is a better teacher than experience. Nothing prepares you for handling adversity quite like adversity.
So how should one prepare?
From what I can assess from my Daddy's approach, you don't. Instead, knowing hope is eternal, you cling tightly to the Lord and enjoy the ride.
For His Glory,
Debbie Hucke