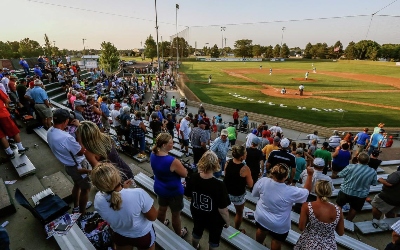 A lifetime ago, the favorite part of my marketing job was presenting. In front of a team of evaluators, I confidently explained my company's software proposal. Someone else handled the technical aspects while I negotiated terms and made promises others had to keep. What a dream arrangement. Oh… and I paid for lunch.
Later with young kids at home, I presented about the the importance of fruits and vegetables and clean eating. I loved that too. It allowed me to get out of the house and speak to other adults. It was rewarding to encourage other moms with practical information that provided hope and a concrete strategy.
So…. Why is it?
During what feels like my third career as a minister's wife, the thought of speaking to a room full of kind and gracious women takes my breath away?
Not My Thing
For starters, I never felt "cut out" to be a ministers wife. It was not the job for me. In fact, that was the primary reason it took eight patient years for me to finally say yes to marriage. It's true, Doug was called, but I only went along to get along. Ministry was not my thing. I resented being part of the package. Looking back, I know the Lord never flinched. He was up to the task.
That was EONS ago —26+ years! The Lord has been patient and kind. Never demanding, He saw my potential and how things would play out. And it has been a ride ! Walking with the Lord for so long, I've learned a lot. But I'm also keenly aware of the scriptures caution…
Luke 12:48 …From everyone who has been given much, much will be demanded; and from the one who has been entrusted with much, much more will be asked.
With Humility
So with immense humility, I will take the podium. With unrelenting nausea, I'll depend on the Lord to show up and hold me up. I'll look forward to the afterwards. In my experience, when I yield and obey, especially when it's beyond my own strength, the euphoria that results is like none other.
Depending on when you read this… I'm either nauseous with anticipation or floating because it's over. Regardless, I welcome your prayers.
7th Inning Stretch
For me at sixty, It feels a bit like the seventh inning stretch. You know… that moment during the baseball game when you stand up, stretch and assess your surroundings?
Beware of the Bleacher People
When I do, I first notice my audience. My audience includes kind and loving people who cheer me on. Some are wise and discerning and have invested time and energy into my life. (Often it's mutual) These people have prayed for me and earned the right to speak truth to me even though I don't always like what they say. But there are others… I call them bleacher people. They sit on the sidelines spectating and ready to critique. They have a knack for reaching the most tender places of my heart. Since they don't 'know' me, It's uncanny how they can so effectively hurt me. Sometimes they're even strangers who just don't like what I represent, but under their scrutiny, they can take me down.
Do you realize you have an audience too? Consider who sits in the bleachers of your life.
After 26+ Years
After wearing the ill-fitting ministers-wife hat for 26+ years, I've grown used to being different than what others expect. And, I'm thankful that, for the most part, I've been accepted.
But here's the thing… I'm not the sum of either the good press or the bad press the bleacher people say about me. My life is not under the jurisdiction of a committee — Minister's wife of not!
And as I think about it, that was true for Jesus too. His life was filled with bleacher people who were constantly questioning and criticizing him.
Single-Minded Purpose
But… Jesus didn't allow his audience to divert His single minded purpose. He understood that pleasing the crowd is not only impossible, it's a dangerous goal. That doesn't mean we stop listening to constructive input, but it does mean, we stop turning our heads to be swayed by the loudest voices.
1 Corinthians 4:3 "It matters very little how I might be evaluated by you or by any human authority"
The apostle Paul ignored the bleacher people. We should too.
A New Strategy
For my speaking engagement, I have a new strategy. To relax… instead of picturing a room full of women dressed only in their underwear, I will picture only ONE person standing in the back. The only audience I should care about…My loving, kind and gracious Lord.
Together, He promises, we've got this.
Debbie Hucke