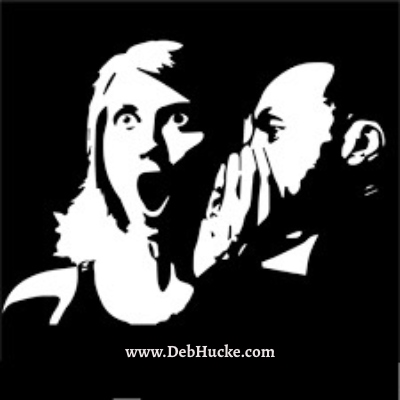 Recently, I caught up with my dear friend Mary. We are 'lifers'; friends committed for the long haul. Grace for time lapses are a given. When we do finally catch up, we vow to not allow as much time to pass before our next contact.
With covid craziness abating, I talked with renewed enthusiasm about our plans to move to Cambridge, England for Doug's three month sabbatical this August. Mary asked the obvious question… "how in the world will you pull that off?" And she wasn't referring to the cats or the house we would leave behind. "I have no earthly idea," I responded candidly.
"Wow, I'm Shocked!"
Because we know each other and our family circumstances so well, it's rare that anything would surprise the other. But this time was different. "Wow, I'm shocked" said Mary, "you don't even seem worried."
It was indeed a high compliment. Mary was right. I'm not worried. But my sense of confidence and her curious observation got me to thinking.
What has changed in me that I'm not worried? And how exactly will I pull it off?
Perhaps this recovering control freak is beginning to get it.
Philippians 4:12 I know what it is to be in need, and I know what it is to have plenty. I have learned the secret of being content in any and every situation, whether well fed or hungry, whether living in plenty or in want.
Even though this passage refers to material security, the same principal applies to whatever the enemy uses to disrupt our peace.
Notice that even the Apostle Paul had to "learn the secret of being content." In other words, Paul used to struggle with it too. Which means that being content is a skill that can be learned.
Like Paul, I have learned the secret too. The way I see it, when worry is present, contentment is absent. They are two sides of the same coin. It's as simple as that. And wow… does worry get heavy. Spoiler alert…I know what causes worry, and I also know it's remedy.
Here's my profound conclusion….
Wait for it…
Worry stems from not trusting God. The remedy to worry is to trust God.
That's it. Now you know the secret too. We do overcomplicate it, don't we?
So once we know the secret, I guess the more pressing issue becomes HOW do we trust God. While praying and studying related scriptures here are my ramblings on the subject.
Trust
The reason I don't trust God, is because I trust myself more.
I trust myself more because I think I know what would be best.
I'm slow to trust God because I can't control His answer.
Of course, I would always choose comfortable and easy.
God rarely chooses comfortable and easy. He chooses what is best for my good and His glory.
Trusting myself is unsustainable.
While circumstances are good, my self sufficiency works which gives me a false sense of contentment. I take the credit and my pride swells.
But then WHEN, not if but when, the storm hits, my peace is gone in a blink.
Without God, my contentment depends on good circumstances.
Good circumstances are never permanent.
Humility
I need help. I will always need help. And God is my ultimate help.
God helps the humble. God leaves the proud to their own limited resources.
I'm prideful when I behave as if I don't need Him.
Sometimes I'm slow to trust because I want to understand the why of each step.
When I understand I think I'm better able to manage the outcome.
God delights in answering my prayers in ways I couldn't imagine.
God's Provision and Faithfulness
God's provision is daily, on purpose. If the Lord provided a stockpile, I wouldn't need Him every hour.
How will I get through the rest of my life?  One day at a time. 
When I remember God's faithfulness, study His word and grow to know His character, trusting Him comes naturally.
My Obedience and Contentment
My job in this life is to keep my eyes on Him and do what He says. He'll guide my steps one day at a time.
When I agree to yield to His ways no matter what, He delights in surprising me and this life of faith is exciting.
Peace and contentment are mine when I keep my priorities straight.
When I can't understand the mind of God, I must trust the heart of God.
I demonstrate trust by casting my cares on Him, freeing myself to do the work of the kingdom (loving my neighbor, sharing my faith, reading His word). God takes care of me in the process.
Supporting scriptures (1 Peter 5:6-7, Proverbs 3:5-6, Philippians 1:6, Isaiah 26:3, Psalm 56:3)
The Wedding at Cana
Do you remember the story of Jesus' first miracle at the wedding in Cana? (John 2:1-12)
On the third day, an unworried Mary calmly reports to Jesus, "they have no wine." (During a week long wedding celebration, this would have been a problem of epic proportions) Jesus' response is confusing. "Woman, what does this have to do with me? My hour has not yet come." Mary doesn't panic, she doesn't even clarify, she simply instructs the servants matter of factly, "Do whatever he tells you."
Mary leaves the scene in confidence and the servants follow Jesus' specific, somewhat strange instructions.
Here's the thing… The servants had no idea there was a miracle just beyond their steps of obedience. And… they got to be part of it.
What God asks of Each of Us
The way I see it, that's what God asks of each of us. We're to trust the Lord with any circuitous route He may take us on and do what He says along the way. The point is HE is leading and we are following. His miracle is just around the corner and, He wants us to be a part of it.
So… how will I pull it off? I won't. I'll keep my eyes on Him, do what He says and trust He'll make a way where there is no way.
As the lyrics say…
"Way maker, miracle worker, promise keeper
  Light in the darkness, my God
  That is who You are."
Dear Lord, I Praise You for who you are. Today my trust in You is secure. But there is always tomorrow. Forgive me for when I'm swayed by competing voices. Thank you Holy Spirit for helping me to learn the secret and to accept Your grace when I slip. Help me to prefer Your will, no matter what. Amen.
For His Glory, Debbie Hucke