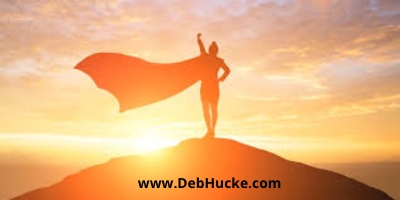 In memory of Alex Trebek, let's play some jeopardy.
Character Traits for 500
Name the character quality that gives someone the capacity to recover quickly from difficulties.
What is….
"Resilience." DING, DING, DING, DING. "Correct!"
Resilience
Resilience is that ability to bounce back after a set back. To risk living boldly in spite of being broken whether physical, emotional or spiritual. To re-enter the arena again and again and again. It's a character trait we admire. And resilience is the difference maker in Paul's confident claim about us Christians.
2 Corinthians 4:8,9. "We are pressed on every side by troubles, but we are not crushed. We are perplexed, but not driven to despair. We are hunted down, but never abandoned by God. We get knocked down, but we are not destroyed."
How about you? Are you feeling resilient? If 2020 has revealed anything its the fact that we all could use more of this underrated character trait.
Storms don't Discriminate
Of course we know that the storms of life don't discriminate. But when the storm gets personal, our natural instinct is to self protect. Our justified goal is reduced to survival as we brace for the next blow. In my blog article last week, The Walk Through of Life, raw and exposed for the world to see, it was as if I was writing from my bunker. And a week later, I'm pleased to report, I'm no longer in hiding.
Here's the thing. Nothing has changed with our circumstances.
Thank YOU!
But, humbled by your overwhelming response, I credit your collective prayer support for my ability to bounce back. In fact, a friend's email expressing her thanks to God for my resilience was the inspiration for this weeks content.
Our Living Testimony
I have come to believe that this christian life is not about securing eternal life when we die. That work has been accomplished. Instead this christian life is about living a resilient life now, in spite of our circumstances and utterly dependent on the Lord to do so. In other words our life is our testimony.
The Heartbreaking Scene
Picture it. The boy would muster the courage to ask the same girl out, again. The girl who has already said no more than once. But, the boy was willing to take the risk confident that this time because of his thoughtful effort and romantic presentation, the outcome would be different. He prepared a speech, a beautiful soliloquy like what you may see in a hallmark movie. For days, unable to sleep, he rehearsed; chose the ideal outfit; got his haircut and even new glasses. He covered every base, and visualized, even obsessed, over every detail.
The day came. Other than his anxiety over what was about to happen and exhausted from little sleep, he was ready. He approached the girl who was sitting outside in the courtyard among a few friends. The boy chose his spot 20 feet away and stood on top of a picnic bench to deliver his passionate speech.
Imagine being the girl, or one of her friends. They watch wide-eyed in disbelief. Who are you, they want to say. Oh dude… please stop, this isn't how it works in real life. But instead the girl and her friends are silent. They let him fumble, hoping he will give up soon. His words are now mixed with his tears and he doesn't stop. Then with increasing discomfort and not knowing what to say or do, the girl and her friends stand up, turn their backs and walk away.
A kind witness approaches the boy and hands him a kleenex, making him aware of his bloody nose. The red faced boy accepts the kleenex and walks back to his dorm dejected and alone.
Heartbreaking, but then…
Now imagine if you are the mom of that boy. That mom is me. It's true. Ian showed me his speech and through sobs relayed the incident. Ian is the most resilient person I know. But to watch his display of resilience is often heart breaking. But then…inspiring.
I'm reminded of this quote by George Patton. "A man's success isn't measured by how high he climbs but how high he bounces when he hits bottom".
Epiphany
After watching Ian bounce after hitting another bottom, I can't help but want some of his head-in-the-clouds perspective. And that has been the basis of my epiphany.
In spite of Ian's recent new brainstem bleed, we will NOT be moving to a glass house. Nope. Until the Lord tells us otherwise, we will be living boldly. And that feels good.
Psalm 138:3 As soon as I pray, you answer me; you encourage me by giving me strength.
For His Glory, Debbie Hucke