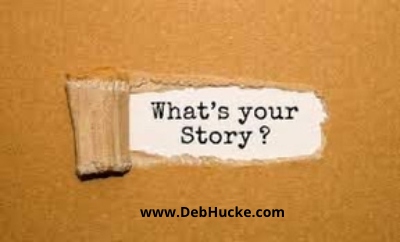 Don't judge me, but I enjoy the show "American Idol." In spite of the eye rolls from my family, I have not been deterred. It's mindless entertainment and I do my own eye rolling in response to Katy Perry's outfits and the judges often cheesy feedback. Regardless, I keep watching week after week.
My Qualifications
My musical resume is below average. Forced to play piano as a child, I can read music, kind of. A band geek in highschool, I was better at twirling my flute in the marching band than actually playing it. And my participation in choir was all about blending in, not standing out. I still remember being singled out by Ms. Pam in the Methodist youth choir. She asked me to sing a bit softer, like an etherial angel she added, when my face failed to hide my disappointment.
It's not surprising, that I often miss the technical aspects the judges notice. But I sure know which contestants I like and which ones I don't.
The Underdog
What intrigues me most, I've concluded, is knowing their story. Knowing where they come from, and what they've gone through seems to influence what I think of their singing. American Idol has capitalized on the formula. They know, we root for the underdog, the downtrodden, the broken, the hurting. We're inspired by those who defy expectation and overcome the odds. Idol searches the highways and byways to find contestants, and their voice is only part of it.
So whether you sing or not, what's your story?
Finding Purpose
During this strange time, it's easy to see how we've become wrapped up in our own stuff. Less aware of 'others out there' we're more preoccupied with our own comforts and calendars. Such myopic behavior flies in the face of God's purpose for us, in us and through us. And we don't get a pass during a pandemic.
Ephesians 1:11-12 (MSG) It's in Christ that we find out who we are and what we are living for. Long before we first heard of Christ and got our hopes up, he had his eye on us, had designs on us for glorious living, part of the overall purpose he is working out in everything and everyone.
So who are you and what are you living for? I suspect, most of us are just putting one foot in front of the other and not giving such a big important thought much space. Or maybe the question makes us feel small and inconsequential. Sometimes daily life is just hard and we're simply preoccupied with getting through it. Regardless of why, when we forget our purpose, we lose our way.
In truth, I think we over-complicate it. What if we just entrusted the Lord with our story, ALL. OF. IT. Especially the chapters we don't like. The way I see it… When it comes to our purpose, it's more about Him than us. When we lose our expectancy of God, He becomes small and our purpose feels heavy.
Losing Expectancy
Have you ever gone through a long, hard season and adjusted your thoughts about God to fit your circumstances? Perhaps you became weary and gave up hope because He was silent for too long. Or maybe you withdrew from Him, disappointed with the outcome. I've been there and it can feel dark.
But… as I've wrestled and prayed, my perspective has shifted. God has impressed upon me the importance of interpreting my struggles rightly. As if He turned the telescope from my navel to the heavens, my tough circumstances and failures and disappointments become His training ground. His Holy boot camp. His divine opportunity to weave little insignificant me into His vast kingdom story. 
Don't you get it?
Without the wilderness, our credibility gets questioned, our words fall flat. Unless we've been through the fire, others won't believe us when we tell them, it's going to be ok. In contrast, when we boldly share our darkest valleys and how God brought us through, we become believable. Hope becomes conceivable. Our story is redeemable. 
The way I see it, we share a common purpose far beyond our present comfort or provision. Each of us has a roll to play. We're called to be a blessing, a hope-giver. If we love Jesus, the story of our life, the good, the bad and especially the ugly, is in itself a healing balm to a hurting world.
The Who's Who of Heaven
Picture it… heaven will be teeming with contestants…former underdogs, the poster children of what only God can do. You won't recognize them because they're no longer downtrodden, broken or hurting. They are the ones who stepped into their calling the moment they believed God at His word and entrusted Him with their story. They graduated from Holy bootcamp with their candle burning brightly. 
Holy Father, I am amazed that you want to use me in Your perfect plan. You've called me to be a hope-giver, but I make it complicated. Forgive me for hiding behind the smallness of my story. I forget that you are sovereign and you don't waste even my past failures or tough circumstances . Help me to see their value so I never lose my expectancy. Remind me that I'm "just a beggar showing another beggar where to find bread." Amen.